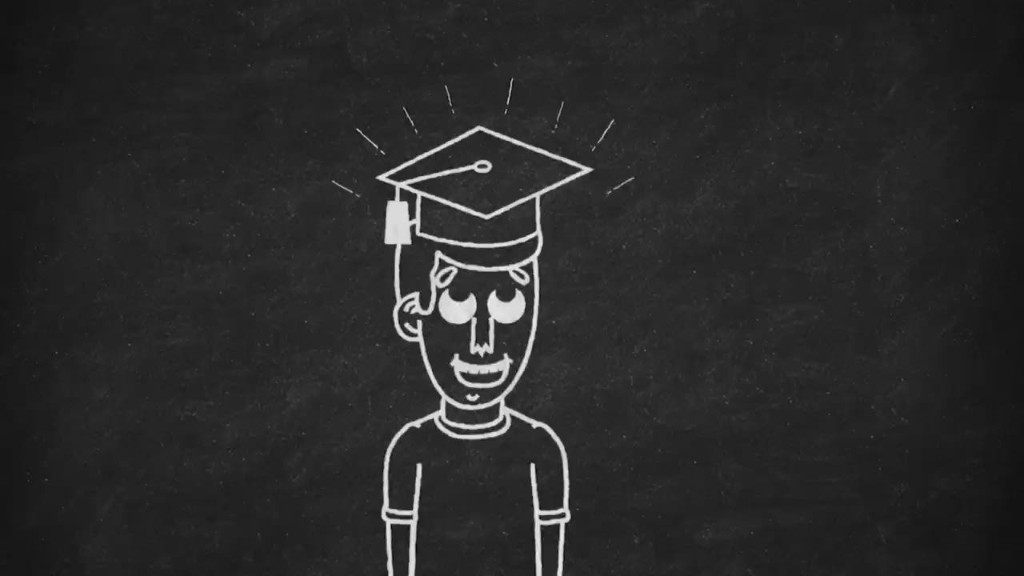 When Ted White moved into his freshman dorm at Harvard, he saw his classmates hauling expensive things and immediately felt like an outsider.
"I could see there were a lot of affluent people here, walking around with their heads held high," he said. "I felt as if I had a sign on my head saying, 'I'm poor.'"
He is part of a growing number of low-income students who are able to attend elite schools, as universities seek out more socioeconomically diverse students and offer more aid to lower-income families. But once students make it through the ivy gates, they find they are still not completely accepted.
White, now a sophomore at Harvard, came from a Boston public school that was predominantly low-income. Neither of his parents went to college. His dad was in the Navy before he took a job driving a bus for the MBTA and his mom has been unemployed for the last four years.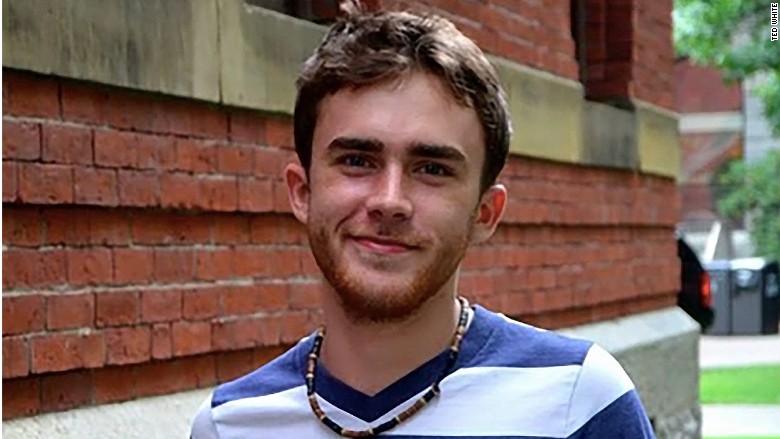 He's able to swing Harvard's tuition and expenses -- nearly $65,000 a year -- because of the school's aid policies. Parents with annual income under $65,000 pay nothing for tuition, room, board and other expenses like books. Those making less than $150,000 pay only a portion.
The school may be known as a hub for the country's wealthy, but Harvard said 20% of parents earn less than $65,000.
Still, White felt out-of-place, surrounded by so much privilege.
"One day, four men in a class of 12 students came in wearing Vineyard Vines button-ups and loafers," he said.
Instances like this are playing out across the country for low-income students, who feel separated by their socioeconomic background.
Related: How I got into an Ivy League school
In his first few weeks as a freshman at the University of Chicago, Calvin Cottrell was constantly being asked the same questions: Where are you from? What do your parents do?
"I found those conversations kind of hostile, as the first person in my family to go to college. If you're living with a roommate whose parents are heart surgeons from Connecticut, that feels very different," he said.
Cottrell came from a rural Wisconsin town not far from an expensive ski destination, where many of his peers vacation with their families.
"Because my family never had the money, we didn't go skiing. All these people had a different experience from me, even in my own town," he said.
At the beginning of the school year, Jose Heredia, another freshman at UChicago, went to dinner with a group of new friends at an Indian restaurant. When he saw every entrée on the menu was more than $17, and that most people around the table weren't batting an eye, he felt uncomfortable.
"In my family, we always tried to spend under $10 when we went to eat out, so that was a shock," he said.
Heredia felt a disconnect in the classroom as well. He said his public high school left him unprepared for the rigor of his classes.
"Professors would say, 'I expect you've already learned this in high school so we're not going to go over it.' But I hadn't learned it before," he said. "I had to work much harder to understand those basic concepts they assumed everyone knew."
Beyond the classroom, low-income students feel at a disadvantage to land professional opportunities, which are often the reason why students attend prestigious universities in the first place.
Doreen Mohammed, a fourth-year at Columbia University who works 40 hours a week to help support her family, said the idea of networking events caused her anxiety because she couldn't afford proper clothes to wear.
Related: Rich universities are getting richer
In recent years, students have formed groups like UChicago's Socioeconomic Diversity Alliance, Columbia's First-Generation Low-Income Partnership (FLIP) and Harvard's First Generation Student Union (FGSU) to inform other students and work with administrators to ease some of the burdens.
Harvard's FGSU, for example, successfully campaigned to keep two of the school's dining halls open during spring break. Before, students were left to "either go buy expensive food in Harvard Square or starve," said Ana Barros, the group's president.
The administration made the change after hearing how important the issue was to students, according to Dean of Harvard College Rakesh Khurana, who himself is an immigrant who grew up in New York City. He transferred to Cornell from a public university, and said he always felt like an outsider.
"We are conscious that people have different resources," he said. "It is very important to us that students feel that they're not guests. When people feel like they belong, they do amazing things."
Columbia's FLIP launched a Class Confessions Facebook page last month, where students from different socioeconomic backgrounds could share their experiences.
Dean of Advising for Columbia College Monique Rinere said the school offers support specific to those who are the first in their families to go to college.
Related: This child of hardworking immigrants worked her way into Harvard
Campus groups like FLIP not only advocate for change, but they've also been a place where students can find people they relate to.
White, who found Harvard's FGSU his freshman year, said it brought him to people who understood him.
"There were conversations about juggling school, work study and family commitments that weren't the typical Harvard experience," he said. "It made the connections genuine."