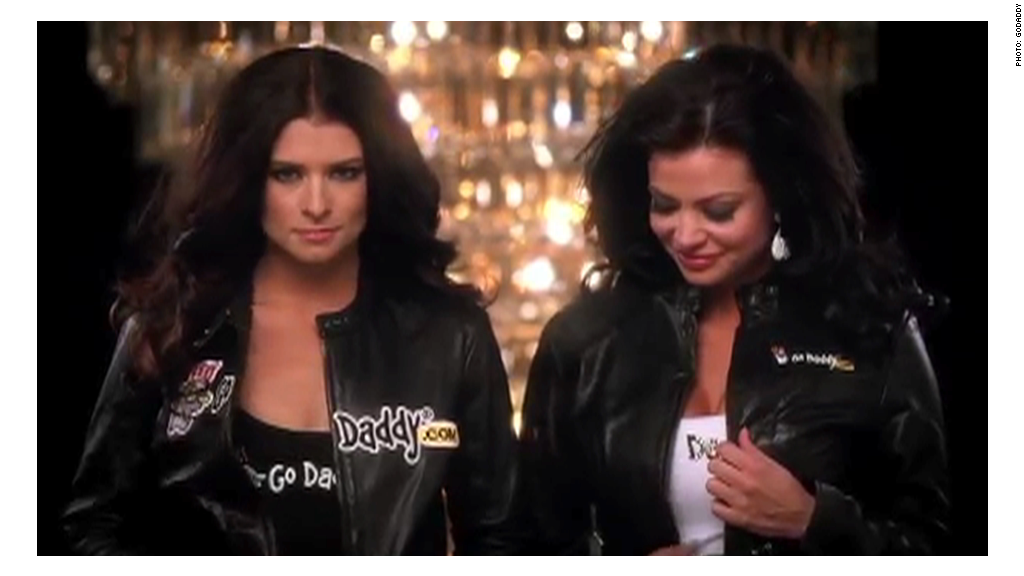 GoDaddy's logo will be gone from Danica Patrick's racecar.
The website hosting company said Wednesday that it will no longer partner with NASCAR and Patrick's team, Stewart-Hass, once the 2015 season ends.
But fans can rest easy. GoDaddy said it is in talks with Patrick to keep her on as an independent spokeswoman, which means she could continue to appear in the company's ads.
Patrick, the first woman to win an IndyCar race, has been the face of GoDaddy since 2007.
"GoDaddy has been an incredible partner for a very long time, almost nine years, and as I've said before, our brands have really grown up together," Patrick said. "I'm excited to work with GoDaddy on a personal level moving forward, but will miss having their bright green color on my racecar next year."
Related: GoDaddy IPO hits the ground running
GoDaddy (GDDY), which went public earlier this month, said its partnership with NASCAR and Stewart-Hass helped build the company's brand in the United States.
But the decision to cut ties with NASCAR was part a new strategy to expand into international markets, according to GoDaddy chief marketing officer Phil Bienert.
Related: Is a $4.5 million Super Bowl ad worth it?
"At this stage, we need a range of marketing assets that reach a more globally-diverse set of customers," said Bienert.
The news comes as Patrick has logged on a string of wins this year. She holds a record for most top-10 finishes by a woman in NASCAR's top series.
GoDaddy CEO Blake Irving called Patrick a "superstar" and said she is an "inspiration to go getters everywhere."
"I would be thrilled if Danica stayed on as GoDaddy's spokeswoman," said Irving.