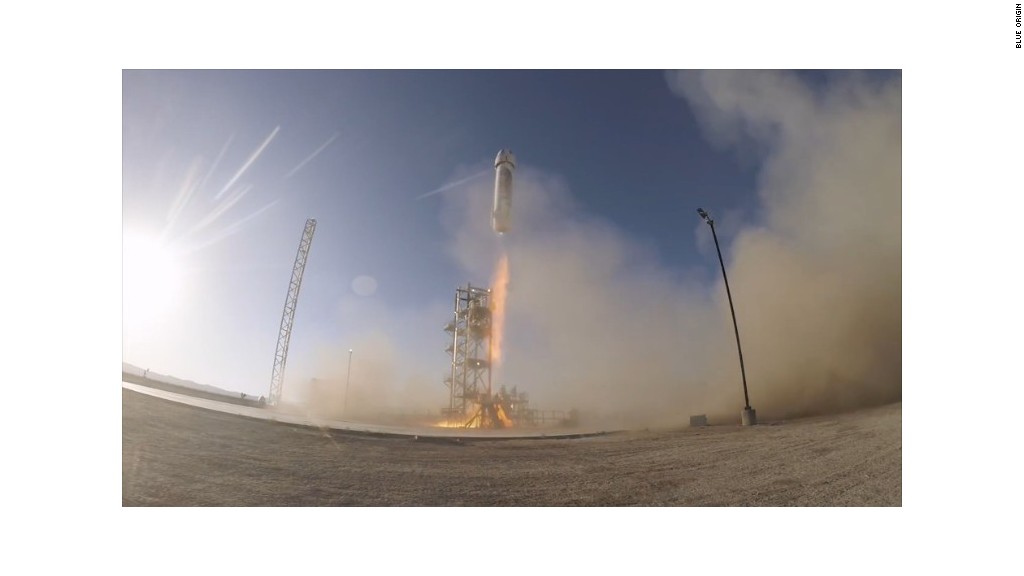 Jeff Bezos, the billionaire CEO of Amazon, is one step closer to conquering space.
Blue Origin, the commercial space travel company Bezos founded, launched a surprise test flight of its New Shepard space vehicle Wednesday.
Bezos said in a statement that the rocket's engine "worked flawlessly."
"Any astronauts on board would have had a very nice journey into space and a smooth return," Bezos said.
Related: Russia's space program takes a hit from economic crisis
However, he added that the rocket's "propulsion module," which was designed to be reusable, was not recovered because of a problem with the hydraulic system.
A video posted on Blue Origin's website shows the unoccupied New Shepard blasting off and the space capsule parachuting to Earth at the company's West Texas testing facility.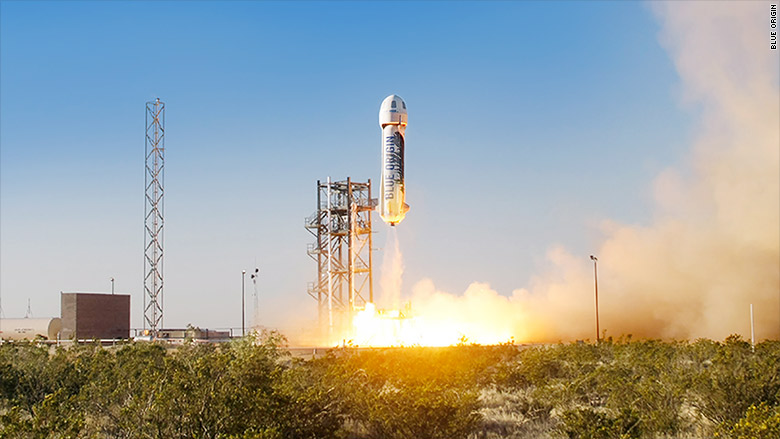 Related: Washington Post just one of many wacky Bezos buys
The Amazon (AMZN) top boss isn't the only billionaire with a space travel company.
A spaceship launched by Virgin Galactic, the company founded by Virgin CEO Richard Branson, crashed in October, claiming one life.
Tesla (TSLA)CEO Elon Musk is also getting in on the space race. His commercial rocket ship company, SpaceX, and Boeing (BA) won a contract with NASA last year to shuttle astronauts to the International Space Station.