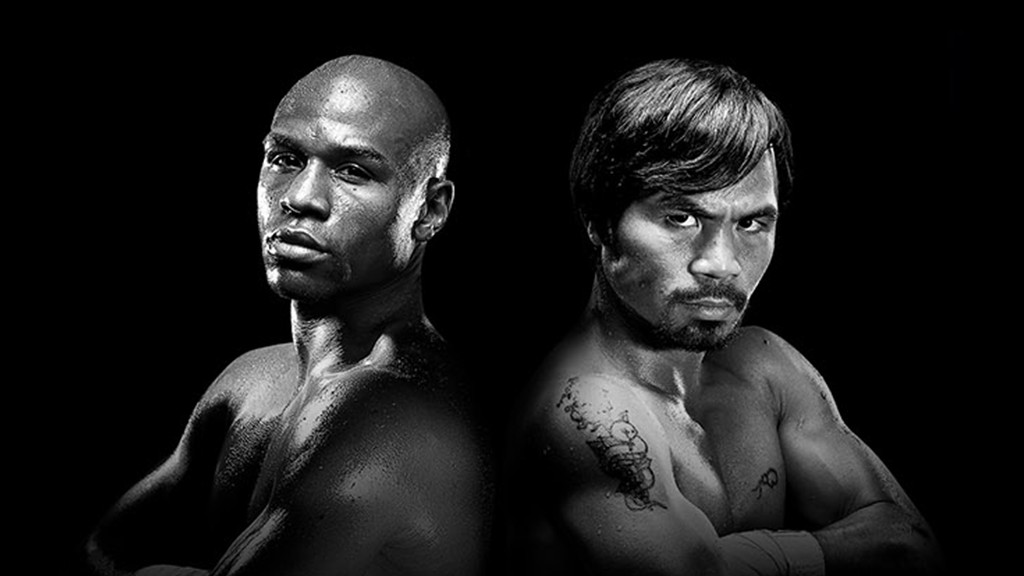 More money is expected to be wagered on the Mayweather vs. Pacquiao showdown than on any other fight ever.
You can bet on it.
Experts expect that between $60 and $80 million worth of bets will be placed on the match in the state of Nevada by the time the fighters touch gloves Saturday night.
That's double the amount of money ever been wagered on any previous boxing match, said Jay Rood, the VP of Race and Sports at MGM Grand, where the fight will be held.
"The number of wagers we've seen is just unprecedented. We haven't seen this before on any fight," said Jay Kornegay, the VP of Race and Sports Operations at the Westgate Las Vegas Casino.
And the bets are coming in big -- MGM Grand received a $500,000 wager on Manny Pacquiao Friday afternoon.
More wagers are being placed on Pacquiao winning, but more money is on Mayweather.
Related: Saturday may be the biggest day ever for sports TV in U.S.
Prior to this, a 2013 fight between Mayweather and Canelo Alvarez in 2013 was the biggest in terms of bets, with about $25 million riding on that bout, Rood said.
Casinos aren't just taking bets as to who'll win. There's a lot more action.
Gamblers can bet on whether the fight will end by the judges' decision or by knockout. They can bet on how many rounds the fight will go, or whether either fighter will be knocked down at any point.
Related: In Mayweather vs. Pacquiao, Uncle Sam is the big winner
Some bets even combine the Kentucky Derby, which is also on Saturday. You can bet on whether the finishing position of American Pharoah (the favorite horse) will be higher or lower than the number of rounds in the fight.
While the fight is at the MGM Grand, other casinos like the Westgate are taking bets on it, too. Nevada is the only place in the U.S. you can legally bet on the fight.
"It will be the largest handle we've ever taken on a fight, not just for Westgate, but for the entire state of Nevada," Kornegay said.