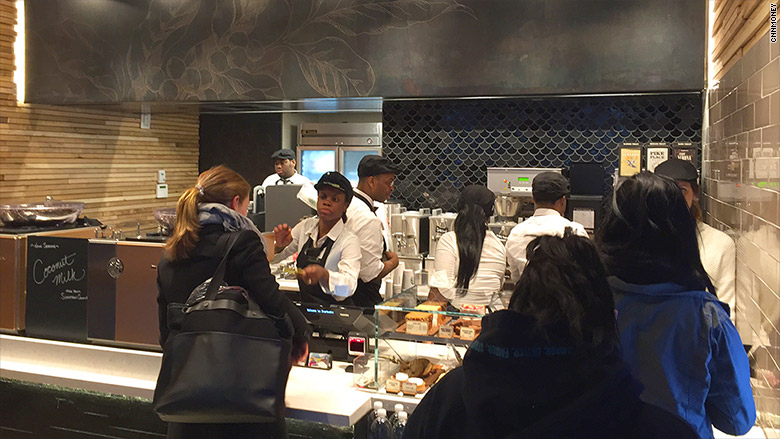 Starbucks is going small in the Big Apple.
The coffee chain opened a tiny location Thursday in downtown Manhattan across from the New York Stock Exchange.
The coffee, tea and food are the same, but the layout is a far cry from a typical Starbucks (SBUX).
Appropriately called an "espresso shot," this coffee bar has no tables or chairs. It is about 500 square feet and if you're not from New York City, that's about the size of a typical suburban living room.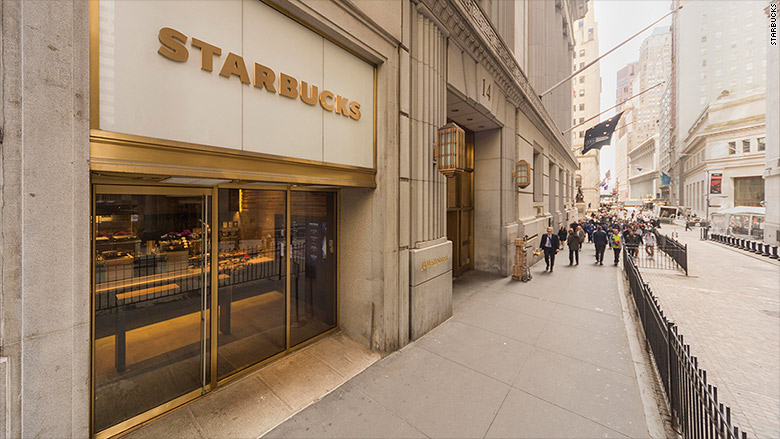 There's no room to linger over a cup of coffee, let alone open a laptop and do some work. Everything about the shop is made to move customers in and out quickly and efficiently.
There's also a "mobile point of sale" system that allows employees to take orders from customers right after they get in the door.
Related: Starbucks fixes computer glitch that gave customers free drinks
It's a concept that seemed to work well for New Yorkers on their way to work early Friday. About a dozen customers were lined up in the shop at one point, while six baristas wearing newsboy hats and bow ties brewed lattes, cappuccinos and poured plain old coffee.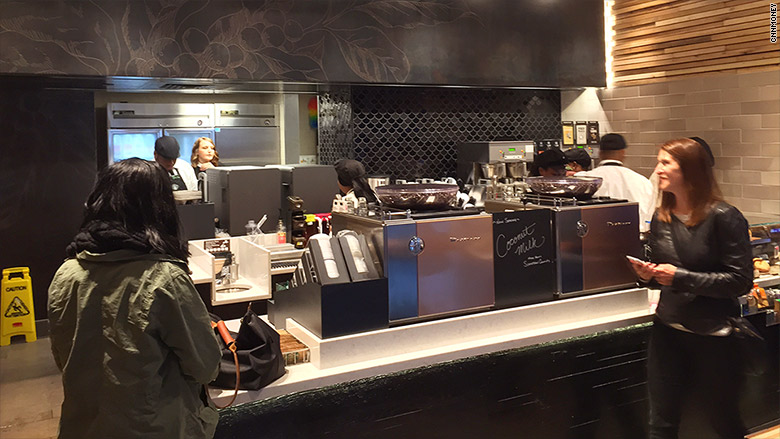 The decor has been altered -- unlike the usual Starbucks green and black motif, this one has wood paneling on the walls and a digital menu board that doubles as a display for artwork in the evenings.
"This location on Wall Street was intentionally designed to take what's at the heart of our cafés and distill that for a smaller space," said Bill Sleeth, Starbucks vice president for store design.
Related: Sorry, Starbucks haters! #RaceTogether hasn't hurt it
Starbucks said the small shop is part of its plan to adjust to customers habits in specific locations. It also probably saves the company on rent in one of the most expensive real estate markets in the world.
It is part of a pilot program Starbucks is working on for customers in a hurry. The company plans to open four more of these tiny stores in New York City this year.