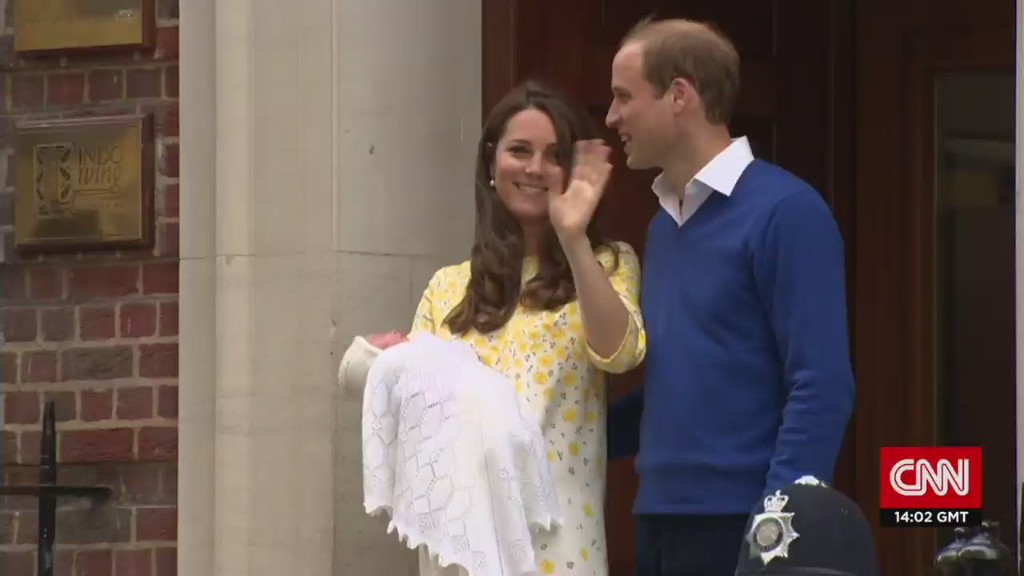 Britain's little princess has been named Charlotte, hitting bookmakers with a hefty payouts bill.
Charlotte was one of the favorites for the royal name and betting agencies are now expected to pay out as much as £1 million ($1.5 million) to successful gamblers, according to betting agency Ladbrokes (LDBKF).
Charlotte was the most popular bet since Kate gave birth on Saturday, with three times as many wagers placed compared to Alice, Diana and Olivia.
The odds on the name were slashed to 3/1 from 6/1 in the two days since the baby princess was born. The name was trailing only behind Alice at 2/1.
"We may have lost a fortune but we're paying out with a smile and wish the Duke and Duchess all the best," said Jessica Bridge, a spokeswoman for Ladbrokes.
Princess Charlotte Elizabeth Diana of Cambridge, as she is now known, has even stolen the spotlight from the country's politicians -- just three days before a crucial election.
Bookmakers in the U.K. said they've received more than £1 million ($1.5 million) in bets on the baby princess' name -- more than what's been wagered on the election.
As for the middle names, the odds on the girl being named after her late grandmother Princess Diana were at 10/1, while Elizabeth was at 7/1.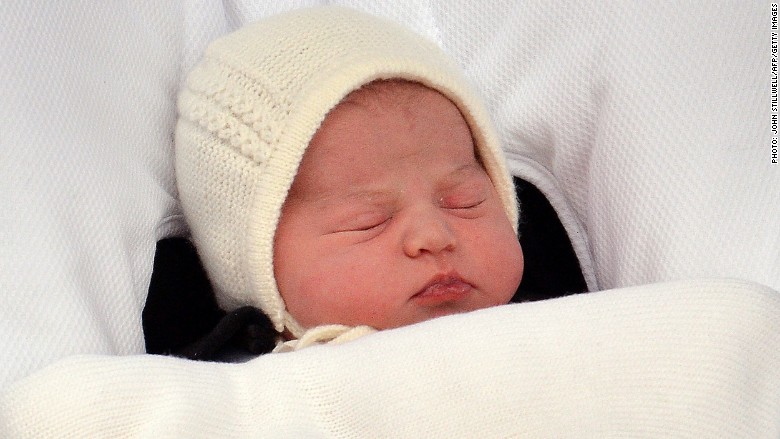 Related: You can own a slice of William and Kate's cake
The newest addition to the "firm," as the Queen is known to call the royal family, is now the fourth in line to the throne after grandfather Prince Charles, father Prince William and big brother Prince George.
Just like the last time, the odds proved to be a reliable indicator of the name. The two-day wait on the name was similar to 2013, when it took Will and Kate three days to decide on George, the favorite throughout the run-up to the big day.
Royal babies tend to have historical names with tradition in the family. Charlotte is the female version of Charles, the grandfather of the newborn princess and first in line to the throne, as well as the name of the wife of George III.
Thankfully for the baby princess, Kate and William did not go with the choice of one gambler, who threw a £1 stake on the couple naming their second born "Elvis" at odds of 1000/1.