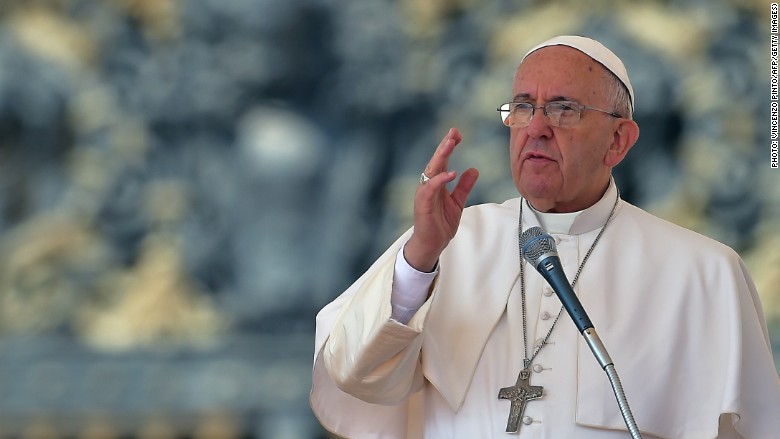 Pope Francis has been speaking his mind again, this time taking aim at the power of the arms industry.
The head of the Catholic Church lambasted the weapons trade as "the industry of death" in response to a question from a child about war.
"Why so many powerful people do not want peace? Because they live off wars!," he said during an event with schoolchildren at the Vatican on Monday.
The Pope told the children that some people make money by producing and selling weapons.
"And this is why so many people do not want peace," he said. "They make more money with the war!"
Related: Saudi Arabia boosts military spending to a record level
The $400 billion global arms industry has seen trade soften slightly in recent years, though sales in Russia and Saudi Arabia are on the rise.
American companies account for more than half the world's arms trade. The U.K. is the next largest weapons producer, according to the Stockholm International Peace Research Institute, and Russia is another major global seller.
Russia has begun investing heavily to upgrade its capabilities. Local defense companies boosted sales by more than 20% last year, driven by demand from the country's military.
Related: Russia is buying weapons - a lot of them
Pope Francis has built up a reputation for his outspoken comments. The 78-year old Argentinian has made waves by sharing his thoughts on topics such as birth control, free speech and homosexuality. Last month it was equal pay, with the Pope describing the current gender gap as "pure scandal."
Related: Pope's car is 1st prize in Vatican raffle
- CNN's Laura Perez Maestro contributed to this report