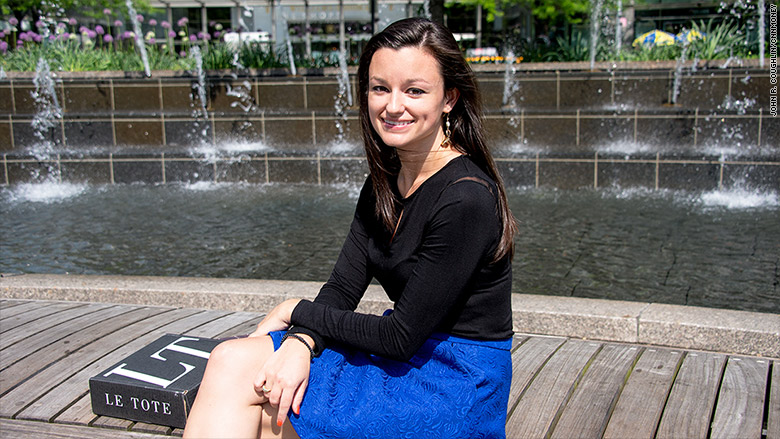 If you compliment my blouse on any given day, you're likely to get the same response. "Thanks! It's rented."
I rent just about everything in my life: what I wear, what I watch, what I listen to, how I eat.
I get my music through Spotify, my entertainment through Netflix (NFLX), and my transportation through Uber. But the rental that surprises everyone the most is my wardrobe.
For $54 a month, Le Tote sends me three articles of clothing and two pieces of jewelry. I wear them as long as I want. Then whenever I'm ready for a change, I send them back in a pre-addressed envelope, and wait for my next batch.
My monthly fee includes a $5 insurance charge for the clothing and also shipping, so I have the option of sending the dresses back as often as I want with no additional cost to me.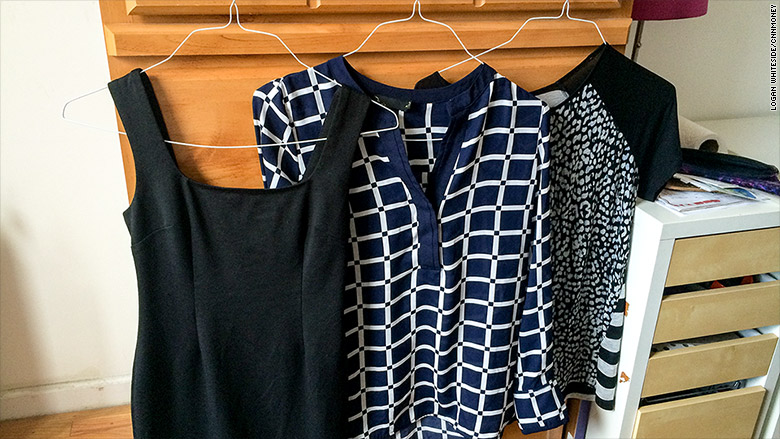 Related: Most 20-somethings are actually saving for retirement
I've heard all the objections. $54? You could buy a dress to keep for that! Isn't it weird to share clothing with strangers? And what if you hate what they send?
My tiny New York City apartment (a rental of course) just isn't big enough for a big wardrobe.
But it's about much more than that.
Pause for a second and think about that shirt in your closet with the tags still on it. Or the skirt you wore once, but just can't seem to find the right top to match. Or that necklace stuffed in the back of a drawer.
Related: Millennials love convenience more than cars
I don't want or need to own every passing fad. I own the staples, and I rent almost all of the rest. That pushes me to try new things I wouldn't necessarily buy. It keeps my wardrobe fresh, and my closet lean.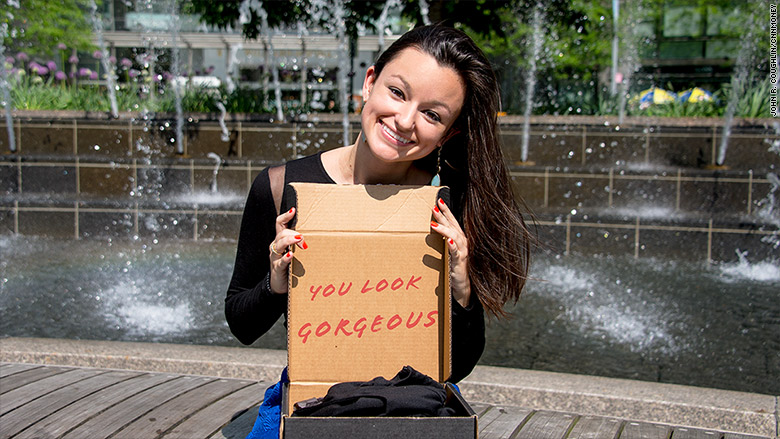 And if I fall in love with something, I can buy it from Le Tote. But I usually don't, because that takes the fun out of it for me. My clothing budget (and my laundry budget) has shrunk as a result. I no longer pop into H&M (HNNMY) or J. Crew because I don't need to.
My rental life is not unusual among people in my generation. Some call it the "sharing economy." The rise of services such as Uber, Airbnb and Zipcar is almost a manifestation of our spending habits.
According to Salesforce, participation in shared services doubled between 2013 and 2014, and is expected to keep growing.
Related: Getting married? Get ready for a new tax bill
When it comes to my food habits, it's a twist on the same concept. I obviously don't rent the food, but I subscribe to a service that works similarly. It helps me cook and eat better without the hassle of going out and buying it myself.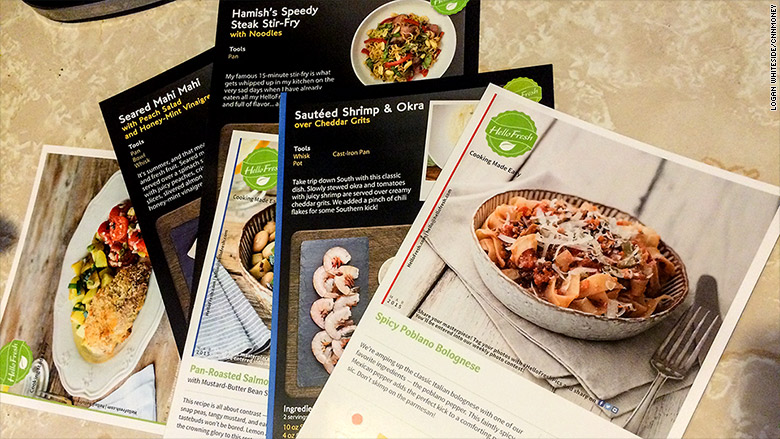 I subscribe to Hello Fresh, which delivers the ingredients, pre-measured with recipes (pictured above) to my door. Then all I have to do is cook them.
I only get a box every once in a while. It costs $69 for three meals, each of them for two people. So that's $11.50 per meal.
Full disclosure, I usually make the food go further than two meals.
Related: Meet the 17-year-old who tripled his money
This service is a bit pricey, but to me it's worth it.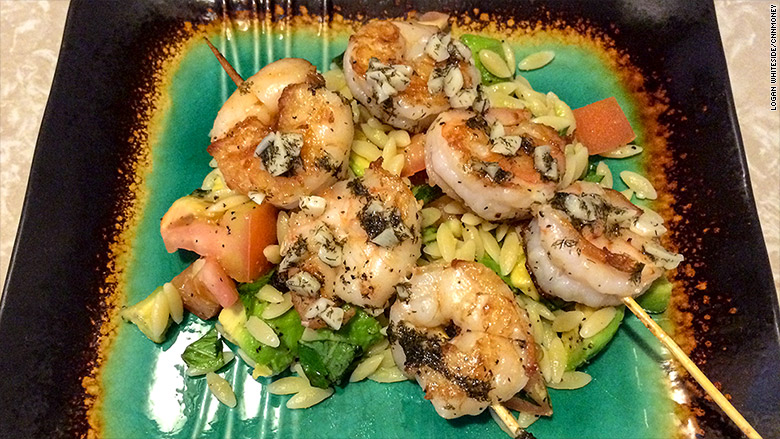 The first time a steak came in my box, I was terrified because I had never cooked a steak. But little by little I'm learning, and soon I expect to take the Hello Fresh training wheels completely off.
And in the meantime, if I get ratatouille on my rented dress, I'm covered.