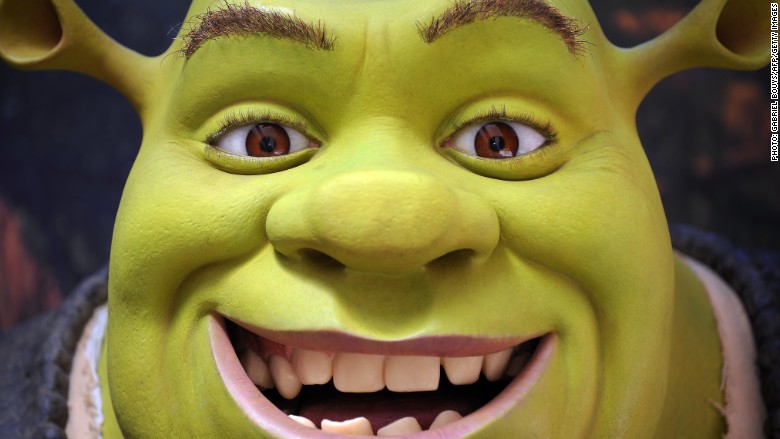 Forget the Kingdom of Far Far Away. Shrek is coming to Moscow.
Russian officials approved plans this month for a DreamWorks theme park in the Russian capital, featuring attractions based on the Hollywood studio's films.
The "Disneyland-style" park, as Moscow city hall calls it, will be Europe's largest indoor theme park.
It has been a long time in the making. DreamWorks Animation (DWA) signed a licensing agreement with a local developer in 2013, aiming to build three parks across Russia. At that time, the animation company called Russia "one of the most important markets in the world."
But the project has become a lot more risky following Russia's annexation of Crimea in early 2014, and the ensuing chill in relations with the West.
Sanctions have hit Russia's economy, exacerbating the damage caused by last year's plunge in oil prices. Many western companies have been hit by the fallout, and have scaled back their operations in Russia.
DreamWorks is not looking to back out. The animation company confirmed the agreement stands, but refused to comment further. Its theme parks business is based on licensing -- meaning the company sells its right to local developers, rather than building the park itself.
Related: Five things to know about Putin's Russia
Kung Fu Panda, Donkey and other DreamWorks characters will be joined in the park in southern Moscow by Volk, Zayats, and other classic creations of Russian animator Soyuzmultfilm.
The complex will be built on 93 hectares of land in a neglected floodplain. It will include a riverside promenade, multiplex cinema, shops, cafes and restaurants.
Moscow is also planning to open a new metro station and a hotel nearby. The city's planners expect the park to attract four million people a year after it opens in 2018.
St. Petersburg, and Yekaterinburg in central Russia, are also due to get DreamWorks parks.