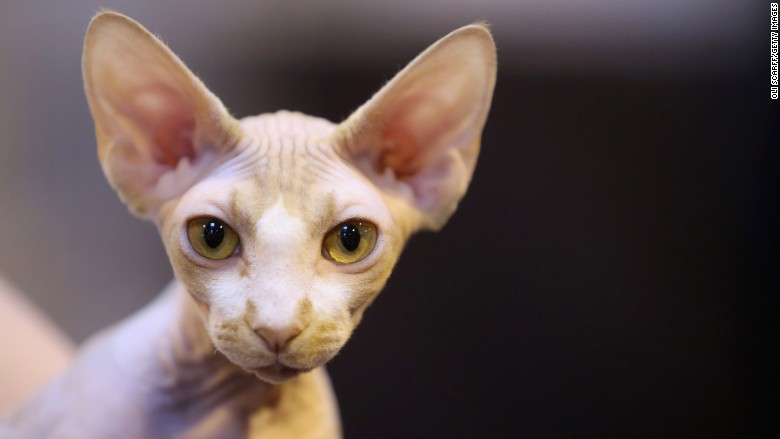 Behind with your loan repayments? Watch out ... Russia might seize your designer cat!
State debt collectors in Russia confiscated a man's pedigree cat on Monday after he defaulted on debt of 200,000 rubles ($4,071).
"Despite repeated warnings from the bailiffs ... the debtor has not fulfilled his obligations," the Federal Bailiffs Service said in a statement.
The cat -- a hairless "Sphynx" breed -- has been impounded in a last ditch attempt to get him to pay up. The man, who is not identified in the statement, now has 10 days to settle, or the cat will be put up for sale.
Arresting purebred pets isn't unusual in Russia. Expensive, designer animals are considered assets by the state -- just like a house. And sometimes, seizing a cat is an effective way to get debtors to pay what they owe.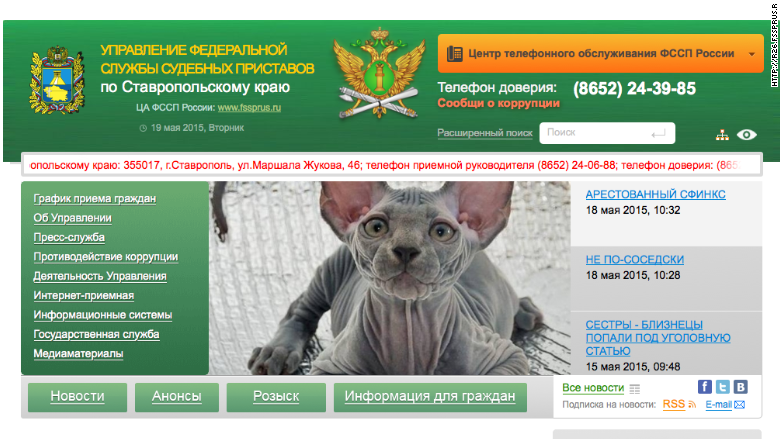 Related: Russian bank offers cats with mortgages
Last December, a resident in the Siberian city of Novosibirsk paid a debt of 12,000 rubles ($245) after debt collectors threatened to seize his cat, according to The Moscow Times.
And it's not just cats: A man who owed 20,000 rubles ($407) in unpaid bills had his British shorthair cat and his fluffy pet rabbit seized, Interfax reported.
--CNN's Arkady Irshenko and Ivan Watson contributed to this report