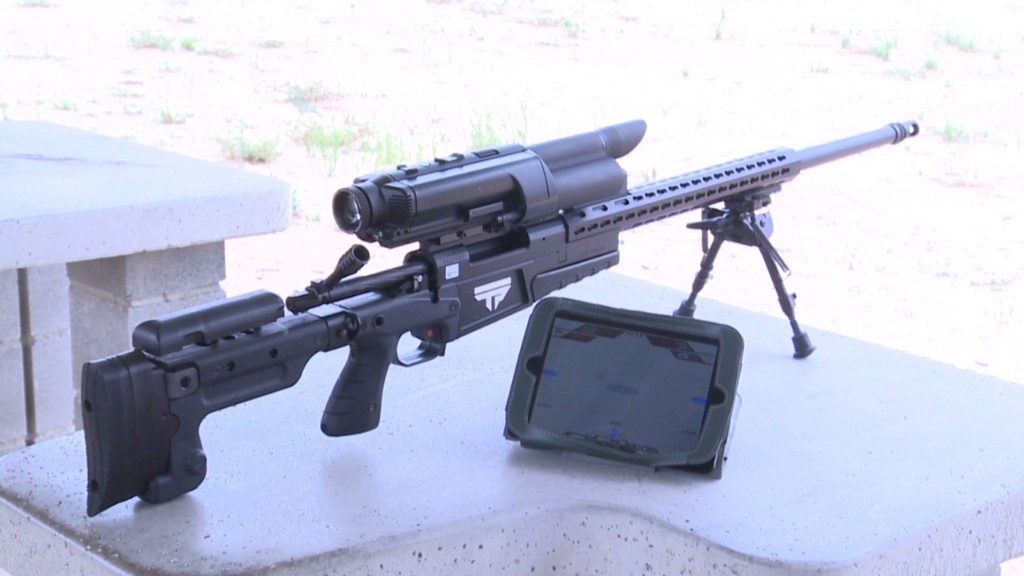 TrackingPoint has fallen on hard times and is no longer selling its $27,500 sniper rifles with digital smartscopes.
"Due to financial difficulty TrackingPoint will no longer be accepting orders," said the Texas-based gunmaker on its web site. "Thank you to our customers and loyal followers for sharing in our vision."
A spokesman for TrackingPoint did not immediately return a message from CNNMoney.
The Austin-based startup made rifles that allowed even novices to hit stationary targets at 1,000 yards. That's because the gun worked by allowing the shooter to pull the trigger only when the target was locked by its in-built smartscope.
Related: $27,500 rifle hits targets at 1,000 yards
The expensive gun was marketed to high-end customers like big game hunters in Africa.