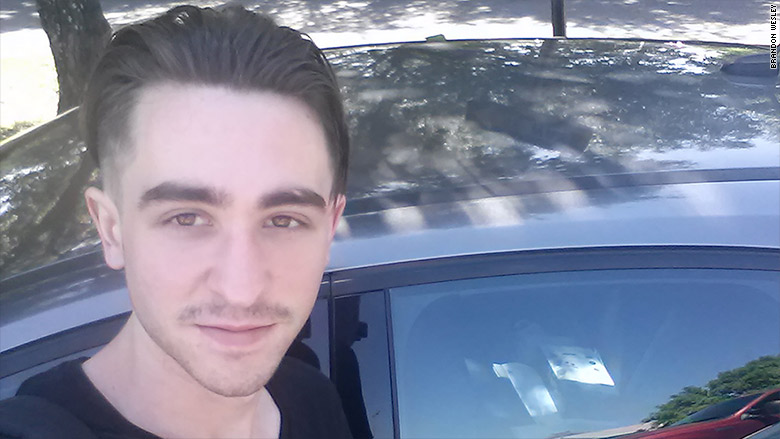 A Florida college kid who works at the local Publix supermarket wants to grow a beard. But his employer doesn't allow him to do so.
So Brandon Wesley, 19, started a petition on Coworker.org calling on Publix to allow employees to have beards. In just over a week, about 6,250 people sided with him and have signed the petition in support.
Wesley said he wants to help "modernize" the company's "outdated" facial hair policy and dress code.
"I didn't come to this with the mindset that I would change the company," Wesley told CNNMoney. "But it got to the point where the majority (of my coworkers) wanted change."
Publix allows its workers to sport mustaches, but Wesley says he and other employees believe they should be allowed to grow their beards if they want to. They are willing to accept limitations on the length of the beards and will even wear nets over them, if necessary.
Wesley notes that Publix allows workers to have beards at its three GreenWise stores, which specialize in organic and environmentally-friendly products.
A spokesman for Publix said the company tested changes to its uniform and grooming standards at GreenWise, but it didn't extend those changes to other stores.
"As a food manufacturer and retailer, hair presents challenges," the spokesman said, adding that the company continuously re-evaluates its employee policies.
Related: Starbucks rethinks no-tattoo policy for baristas
Wesley said he started working at the Publix grocery store in Tallahassee when he was 16 years old. At that time, he didn't have any facial hair, but now he needs to shave every day.
In addition to the facial hair ban, Wesley said he had to remove his nose and ear rings to conform to the company's dress code.
Coworker.org said more than 4,400 of people who have signed the petition identified themselves as Publix employees. The petition is already among the top 25 petitions in terms of total signatures on the site.
The comments attached to the online petition showed that some customers also support the workers.
"I am a long time shopper at Publix and I find the dress code enforced there offensive," reads one comment from William T. "This isn't the 1950's, after all. I have worn a beard for most of my adult life (I am now on the cusp of 50 years old), and cannot fathom why Publix enforces such silly, outdated rules on appearance."
Related: Workers object to Apple's MLK Day policy
Employees have used Coworker.org petitions to change policies at other national chains.
Starbucks (SBUX) eased its ban on visible tattoos last year, allowing employees to display body art that's deemed tasteful. The change came after a Coworker.org petition garnered 21,000 signatures.
Walmart (WMT) improved its scheduling procedure after a petition received more than 20,000 signatures. And clothing retailer Zara gave employees in New York City a raise in response to a petition.
Publix has 168,500 employees and more than 1,100 locations in six U.S. states. A spokeswoman for the company did not respond to a request for comment.