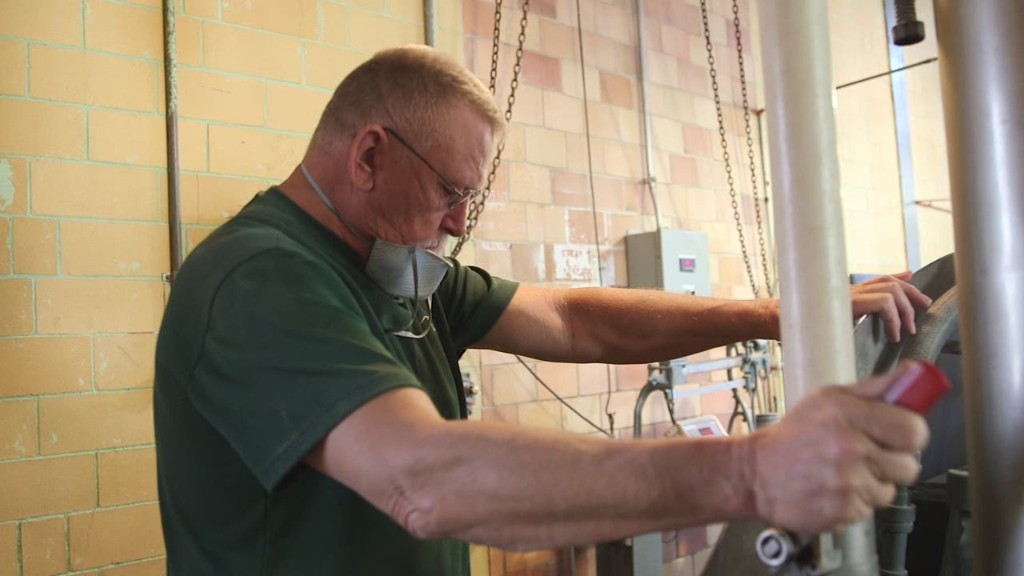 Look out, Jameson and Bushmills. These Irish whiskeys will soon get some new competition -- from Lynchburg, Tennessee.
Brown-Forman, the maker of Jack Daniel's brand of whiskey, announced late Tuesday that it was buying Slane Castle Irish Whiskey Limited.
As part of the deal, Brown-Forman (BFB) is investing $50 million to build a new distillery on Slane Castle Estate in County Meath, Ireland.
Brown-Forman plans to open the distillery late next year and start selling Irish whiskeys in the spring of 2017.
The company said it will initially buy whiskey from other distilleries and have them finished to "Slane's exacting specifications." New barrels of whiskey takes several years to make.
Related: American whiskey is popular overseas
The move into the Irish whiskey makes sense for Brown-Forman, which also makes the popular Woodford Reserve brand of bourbon, Southern Comfort liqueur and the Canadian Mist brand of Canadian whisky.
(In case you're wondering, whisky is the preferred spelling for brown liquor made in Canada, Japan and Scotland, while U.S. and Irish brands add the 'e" to whiskey.)
Sales of bourbon and other kinds of whiskey/whisky have boomed in the past few years. That's helped push shares of Brown-Forman to an all-time high.
But the company faces stiff competition from larger alcoholic beverage makers.
Jameson is owned by Pernod Ricard (PDRDF). Bushmills was acquired last year by tequila giant Jose Cuervo. It had been owned by Diageo (DEO), the maker of Johnnie Walker scotch, the Bulleit brands of bourbon and rye and Royal Crown Canadian whisky.
Related: Japan rivals Scotland in race for best whisky
And Brown-Forman rival Beam was bought last year by Japan's Suntory (STBFY). (Cue the Bill Murray "Lost in Translation" jokes.)
But can Brown-Forman, a company headquartered in Lousiville, Kentucky, and most well known for its iconic Tennessee whiskey, really make a dent in the Irish whiskey market?
Bourbon and other types of American whiskey tend to use corn as one of the main ingredients while Irish whiskeys are distilled with malt or other grains.
Wall Street seems confident though. The stock was up more than 1% Wednesday. The company also reported strong quarterly sales and issued a solid earnings outlook.
So who knows? Maybe country music stars will soon start to sing the praises of Slane Irish Whiskey the way they do for Jack Daniel's.