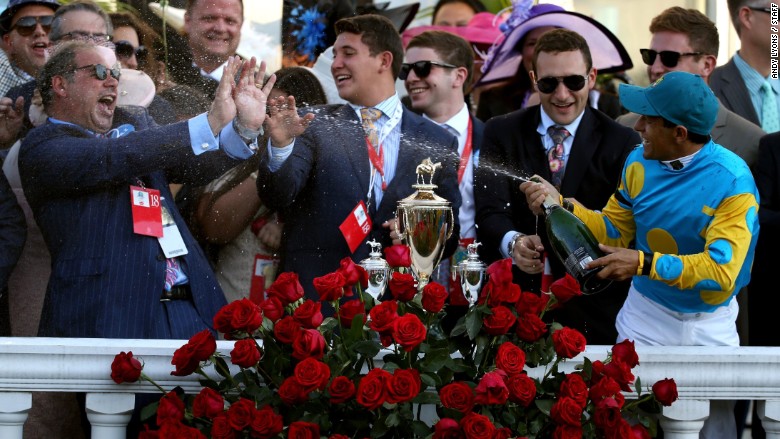 A federal judge has thrown out a lawsuit against the owner of Triple Crown contender American Pharoah over alleged gambling debts.
Judge William Martini of federal district court in New Jersey tossed the $1.65 million lawsuit filed last year against Ahmed Zayat, the Egyptian-born U.S. citizen who owns American Pharoah.
Zayat was sued by convicted gambler Howard Rubinsky, who claimed that Zayat owed him for gambling losses in 2003 at two offshore gambling web sites.
But Zayat argued that he had met Rubinsky only once, when he showed up uninvited at his New Jersey house at least 12 years ago. In a court filing seeking to have the case dismissed, Zayat said he had no further relationship with Rubinsky and never gambled at the sites mentioned in his lawsuit.
"I never asked Rubinsky to put up a line of credit for me anywhere, and I was never aware -- and I still am not aware -- that he ever did so," said "In fact, until this lawsuit, I never heard of Tradewinds or Pinnacle [the names of the gambling sites]."
The wealthy Zayat did admit to giving Rubinsky $50,000 but said that was because he was destitute, not because he wanted him to set up a line of credit for gambling.
Related: American Pharoah set to win big with stud fees
Rubinsky pleaded guilty in 2008 to federal gambling and money laundering charges.
With the lawsuit out of the way, Zayat's next big challenge is at Belmont Park on Saturday. If American Pharoah wins, he would be the first Triple Crown winner in 37 years.
Chris Isidore of CNNMoney assisted with the story.