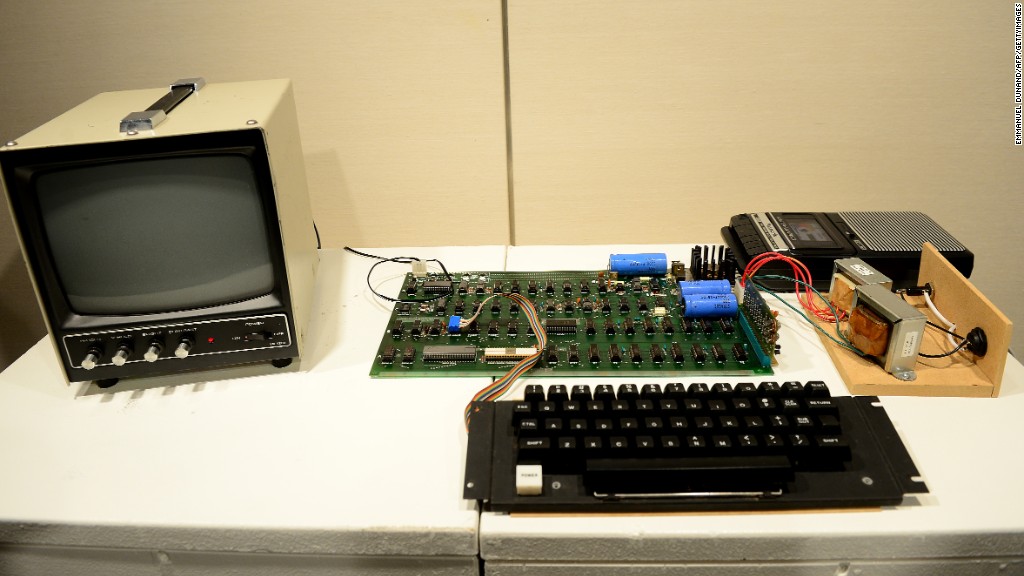 Hold onto your hat. There's a ton going on this morning
Here are the six things you need to know before the opening bell rings in New York:
1. Big swinging stocks: Shares in two major European companies -- Deutsche Bank (DB) and Diageo (DEO) -- both gained as much as 8% in early trading.
Diageo shares are up based on a Brazilian report that says billionaire Jorge Paulo Lemann is considering a takeover bid for the drinks giant. Lemann's investment firm 3G Capital has major investments in Burger King, Heinz and Anheuser-Busch InBev (BUD), and strong ties with Warren Buffett.
Shares in Germany's Deutsche Bank are rising after it announced that co-CEOs Anshu Jain and Jurgen Fitschen are resigning from their posts. The bank is in the middle of working through a series of legal battles and investigations.
Related: Pay attention to the chaos in the bond market
2. Good Apple: Investors and tech geeks alike are eagerly awaiting Apple (AAPL)'s annual Worldwide Developers Conference, which kicks off Monday.
Tim Cook is expected to announce the latest iPhone and Mac features, which could cause Apple's stock to swing.
3. Turkish markets slump: The Turkish lira hit a record low Monday after Turkey's ruling party failed to win an overall majority in parliamentary elections.
The lira fell to 2.81 against the U.S. dollar, about 5% weaker than Friday's close. The lira has tumbled by about 20% against the dollar so far this year, making it one of the worst performing emerging market currencies.
Stocks in Istanbul also dropped roughly 6% in early trading.
4. Germany nears correction: The benchmark DAX 30 index in Germany is nearing correction territory, down by roughly 9% since its all-time closing high on April 10. The DAX was one of the hottest stock markets in the world at the start of the year, but was quickly outpaced by indexes in China.
5. Overview of stocks and bonds: U.S. stock futures are relatively stable ahead of the open while European stock markets are mostly dipping in early trading.
Asian stock markets ended with mixed results.
Bond prices are weakening in Europe, sending yields higher. But early trading Monday showed U.S. and U.K. bonds rallying. Fixed income prices tanked last week, which sent yields way up.
The turmoil is a clear signal that investors are bracing for higher interest rates -- whether the Federal Reserve is ready for its first rate hike in a decade or not.
6. Japan's growth surprises: Japan's economy is doing better than originally expected.
Gross domestic product grew by an annualized 3.9% in the three months ended March, according to statistics from Japan's Cabinet Office. The figure has been revised sharply higher from an initial estimate of annualized 2.4% growth.
But economists are warning that a strong first quarter means that it's time to brace for slower growth ahead. Markets in Tokyo posted a muted response to the data and were essentially unchanged at the end of the trading day. The yen is slipping versus a number of major currencies.