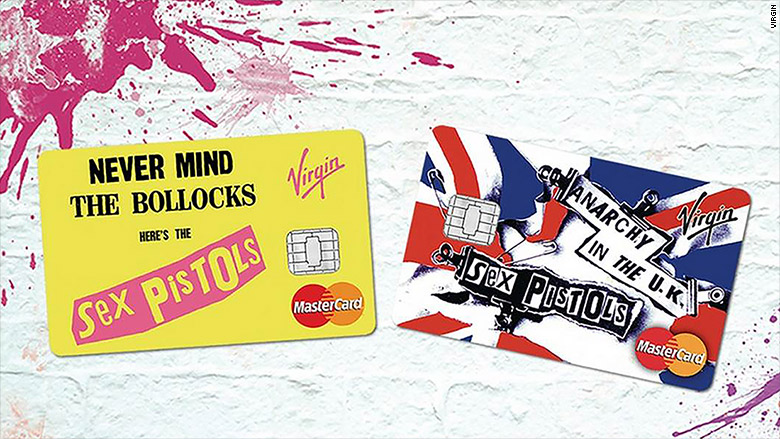 Sir Richard Branson is reconnecting with his punk rock roots in order to sell credit cards.
Virgin Money, the credit card company founded by the British billionaire, is offering U.K. consumers the chance to carry a card featuring art from the Sex Pistol's 1977 classics: "Never Mind the Bollocks" and "Anarchy in the U.K."
"I can't think of anything more appropriate than Virgin Money adopting the Sex Pistols on their credit card," Branson says in a video promoting the cards. "Because Virgin Money is challenging established banks, and giving them a run for their money."
Branson, who got his start in the music business, signed the seminal punk band to his Virgin Records label in the 1970s after seeing them perform at a London club.
Related: Branson hints that Virgin might make an electric car
Virgin produced "Never Mind the Bollocks," which caused a major stir for its anti-establishment anthem "God Save the Queen." The song, which was banned by most U.K. radio stations, contains the lyrics: "God save the queen / She ain't no human being / There is no future / In England's dreaming."
Related: Is this Richard Branson's next investment?
Branson says he owes much of his success to the Sex Pistols, who he credits for inspiring other bands like the Rolling Stones, to join his record company.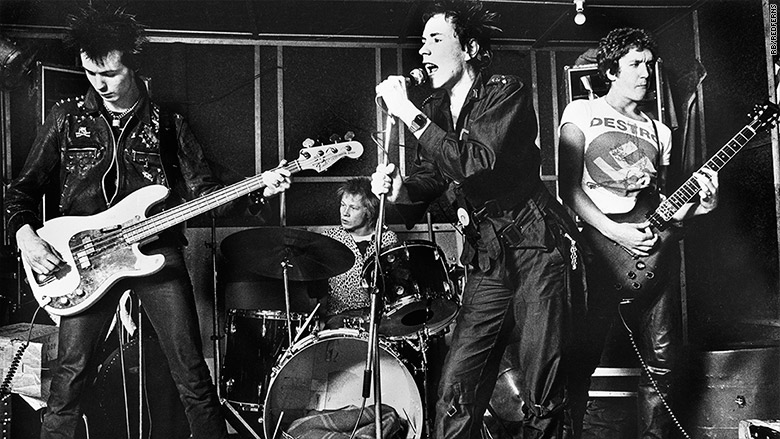 The Sex Pistols, led by Johnny Rotten and Sid Vicious, was one of the most influential punk bands in the world before breaking up in 1978, about a year before Sid Vicious died of a heroin overdose at the age of 21.
Branson says the band is the perfect symbol for an upstart credit card business that is marketing itself as: the punks of the multi-billion dollar market for consumer debt.
Virgin Money offers a variety of credit card deals, with variable annual percentage rates ranging from a low of 7.9% to a high of 18.9%. The average variable APR in the United States is 15.88%, according to Bankrate.