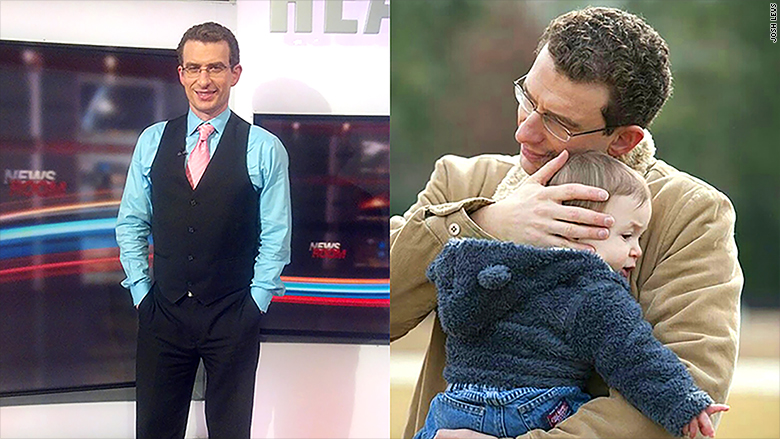 Josh Levs is the author of All In: How Our Work-First Culture Fails Dads, Families and Businesses - And How We Can Fix it Together. He is also a newsdesk editor in Atlanta for CNN and the father of three children. The opinions he expresses in this commentary are his own.
If the words "Father's Day gift" make you think of bourbon or cologne, think again.
Sure, some dads want alcohol or a celebrity-backed "sport" scent. But virtually all dads who live with their kids would like a fairer shake from employers and society.
That's because they're "all in," the term I use in my new book to describe parents who consider family their top priority.
Contrary to stereotypes, fathers are active in their kids' lives.
Working dads spend an average of three hours with their kids each workday, according to the Families and Work Institute. We bathe, clothe and feed them, help with homework and in other ways care for them. This is true across racial and socio-economic lines.
Modern dads have left the "Mad Men" era behind. We value loving relationships and time with our families over money.
Unfortunately, the American workplace makes that very tough.
While more than half of companies offer some paid maternity leave, only 14% offer paid paternity leave -- and the time given has decreased.
Most families can't afford unpaid leave, and about 40% of workers aren't even entitled to it because often their employers are too small to fall under the Family and Medical Leave Act.
Related: Top reasons why workers quit their jobs
And many dads who take time off for caregiving or try to create flexible schedules are punished -- sometimes demoted or even fired.
One man I wrote about was refused time off that he was legally entitled to. His boss insisted that women are supposed to care for kids unless they are "in a coma or dead."
Another man missed just a few days from work when his baby was born under emergency circumstances. His boss rebuked him for having taken the time. (That boss happened to be a pregnant woman.)
This same sexism lies behind America's stance as the only developed economy with no mandatory paid maternity leave. The outdated thinking: Who needs her salary? The man is supposed to stay at work and make all the money!
Women, meanwhile, face stigmas in both directions. Some bosses judge them for staying late, thinking, "You're a mom -- you should be home with the kids." But they also face pressure to work extra hours to prove their loyalty to the company.
Big companies are starting to discover that better policies for family leave and flexible schedules are good for business. They attract and retain top-notch workers, who are more productive and loyal.
Silicon Valley has helped lead the way. Facebook, for example, offers men and women 17 paid weeks.
Related: How working moms define success
"I have had both women and men who've said, 'I came here because of your policies, and because of what it says about rewarding and wanting fatherhood,'" Facebook COO Sheryl Sandberg, author of "Lean In," told me.
Johnson & Johnson recently increased paid paternity leave from two weeks to nine. Goldman Sachs took a baby step, doubling it from two weeks to four weeks.
Richard Branson, meanwhile, made waves last week with an announcement that some men at Virgin Group can get up to a year of paid paternity leave. It only applies to a small number of employees, and is not something most companies could afford. But the message is clear: Supporting male employees in their efforts to build healthy work-life integration is good for business.
This is best tackled by public policy. California and New Jersey have paid family leave programs. Workers pay into the fund and, when they need it, they can take paid leave. Businesses are not required to pay salaries during that time. The results in both states have been positive. Rhode Island now has a similar program.
A bill before Congress, the FAMILY Act, would establish a similar program nationally. Workers would put in 20 cents for every $100 they make -- an amount their employers would match -- and in exchange they could get paid family leave.
Voter surveys have found that majorities of Republicans, Democrats and Independents want a paid family leave program. I found similar support when writing "All In."
Want to do something great for the dads in your life?
Tell your state and federal lawmakers that you want paid family leave. Show employers the facts about better policies. Work to end the stigmas.
The most important gift this Father's Day is to help dads -- and, by extension, everyone -- be all in.