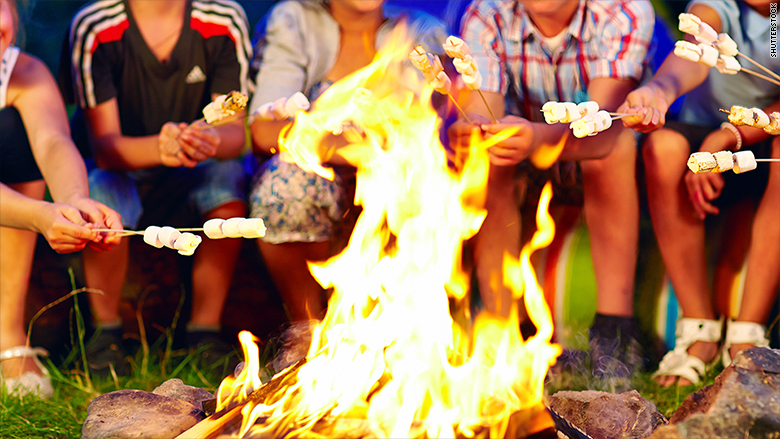 Sleep away campers in upstate New York won't have trouble coming up with spooky stories to tell around campfires this summer.
They've got the true story of two convicted prisoners who escaped from prison not too far from many popular camps in the Adirondacks.
Kids are supposed to leave home and head to camp this weekend, with the police and the prisoners drama heating up Friday not far from where they escaped. Not surprisingly, parents have been expressing concern.
On Thursday night, Raquette Lake, a nearly 100 year-old camp in the Adirondacks that charges close to $12,000 for seven weeks per camper, emailed parents after it said "many of you have called camp with concerns about the prison escapees."
The email summarized a few key facts that the camp wanted to emphasize: That it has a New York State State Police Trooper as its director of security and the camp believes the escapees are at least 120 miles north of the camp.
"Their intention is to escape!," the email explained parents. "The police believe, and our security director agrees, that a children's summer camp is the least likely place the escapees would want to hide...with 800 people in attendance."
Other camps have also reached out to assure parents. Brant Lake Camp, an all-boys sports camp in the Adirondacks that costs $11,650, said it ramped up security and sent out an email to parents, as well.
Camp Guggenheim, a Catholic summer camp on Lower Saranac Lake, took it one step further and postponed its first week, which was set to begin on Sunday.
The decision to wait until there's more clarity on the prisoners' location came from Bishop Terry LaValley of the Diocese of Ogdensburg, which owns and operates the camp. Sister Jennifer Votraw, a spokeswoman for the Diocese, said that nearly all 44 campers who were signed up for the first week were grateful for the caution.
"The Bishop would rather be cautious and better safe than wishing we had thought about this sooner," she said. "We have great hopes of opening soon, and that the will have moved on or be captured."
Not all parents and camp owners were concerned. Jay Jacobs, longtime director of Timber Lake Camp in Shandaken, New York, said he hasn't gotten a single call from parents.