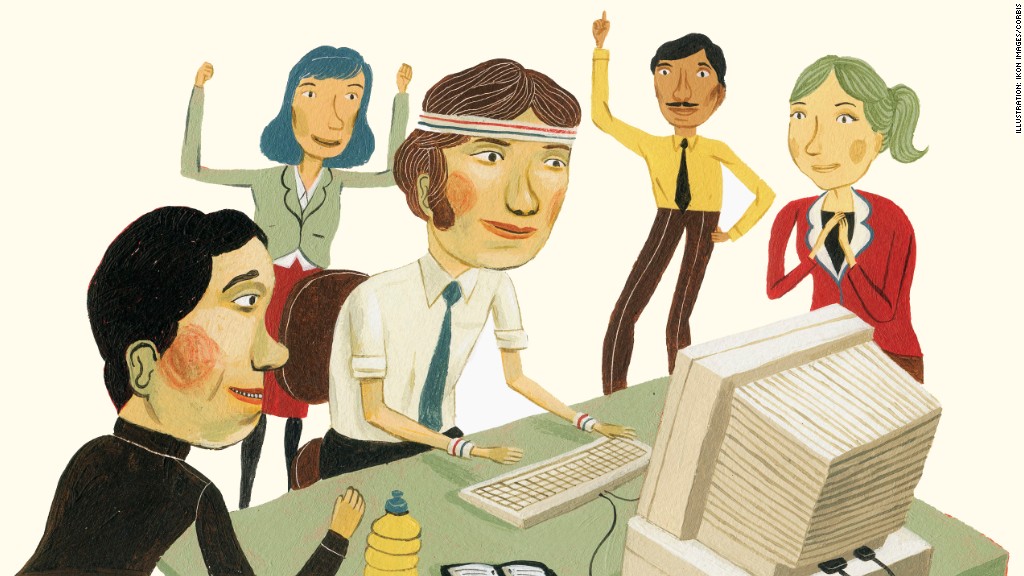 Dare to go inside the mind of a Millennial.
A new poll sponsored by The Atlantic magazine and the Aspen Institute and released on Wednesday offers new insights into what one of the most talked about generations of Americans is thinking.
The survey, which was conducted from June 8 to June 19, asked participants about their views of the American Dream. It broke down responses by age into four categories: 30 or younger (the Millennials), 31-50, 51-64 and 65 and over.
Here are five key findings:
1. Helping others is not a top priority
Only 22% of Millennials valued helping others as the most important factor in their personal American Dream. This percentage was the lowest reported among any age group.
Mark Penn, one of the authors of the survey, said this finding was surprising but not an indictment.
"Millennials came out much more self-interested than we expected to find," Penn told CNNMoney. "It doesn't mean a lot of Millennials wouldn't be interested in helping others but priority number one was making sure they and their families are secure."
The 65 and over category was the group that most valued helping others at 29%.
2. More interested in money
Millennials were the group that placed the most importance on having a job that paid well, with 46% saying that was crucial to their attainment of the American Dream.
Penn said everyone wants to attain financial security and maintain a work-life balance - Millennials are just more "direct" than others about their futures and pressuring employers for better wages.
Related: From Millennial to millionaire -- in 5 steps
3. A life of luxury
Millennials placed the most importance of the age groups polled on luxury items, with 32% saying having luxury items were crucial to their attainment of the American Dream.
The 30 and under set valued traveling to other countries, owning a nice car, having the latest technology and belong to exclusive organizations.
"They're looking at a world moving dramatically toward technology and overcoming lots of crises," Penn said. "Some of these things are now delayed but not outside the dream. People who are not yet there [in their lives] are still pretty much there in their minds."
He noted that Millennials seem to value luxury items because they're optimistic about the future.
4. Having kids is important
Millennials were the most likely among the age groups to value having children. Twenty percent of Millennials said this was an integral part of their American Dream.
Penn said the fact that more Millennials placed greater importance on having kids was interesting but might not translate into them actually having children. "That's gonna be an open question," he said.
5. Millennials believe in themselves
Millennials believe that they will attain the American Dream more than any other group. Of those polled, 31% said they thought the American Dream was alive and well. Participants between the ages of 51 and 64 were the least optimistic about this at only 17%.
"In this study, they [Millennials] come out as very confident with perhaps sharper elbows than we thought," Penn said. "They're a bit more of a 'me generation' than expected."