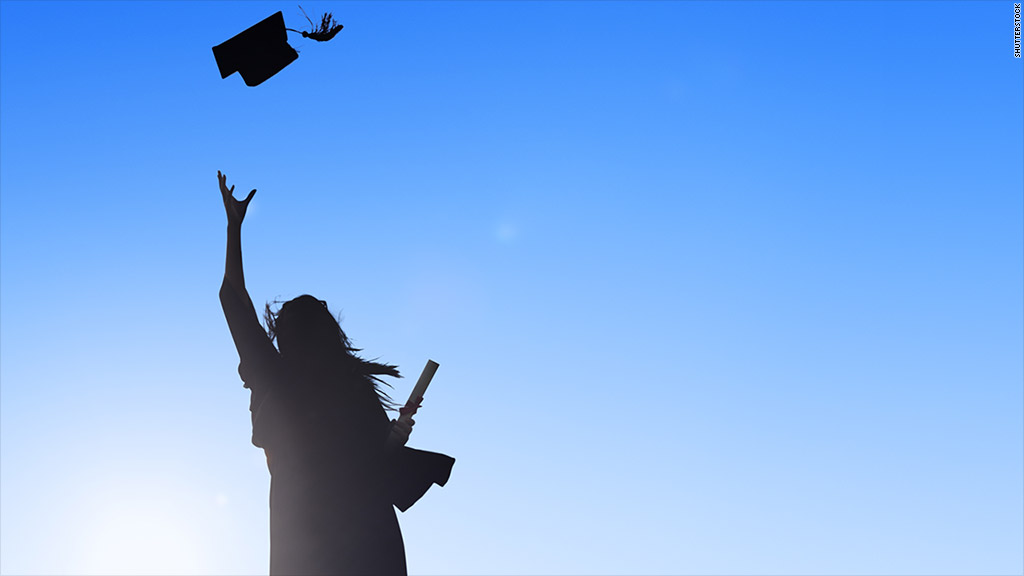 The most expensive colleges in the nation are charging close to $50,000 a year in tuition and fees alone. That doesn't even include the cost of room and board.
Topping the list is Landmark College, a small private school in Vermont specializing in teaching students with learning disabilities. It enrolls just 494 students and has a student-to-faculty ration of 6 to 1. Tuition at Landmark actually fell for from the previous year by about $100, according to the National Center for Education Statistics.
Columbia University takes second place honors, where tuition was also about $100 lower. It's located in New York City and has 27,000 undergrad and grad students. Despite its pricey location, students can expect to pay about the same for room and board as those at other institutions on the list: about $12,000.
The 10 colleges at the top of the list are the same as last year, except for Tulane University in Louisiana. It replaced Bucknell, located in Pennsylvania, for the tenth slot.
A lot of these schools offer scholarships and grants that students don't have to pay back, so not everyone is paying the full sticker price. In fact, the average Columbia student actually pays closer to about $20,800 a year, the National Center for Education Statistics said.
Public schools generally charge less for tuition than private institutions. The University of Pittsburgh charges in-state residents $17,100 for tuition and fees, and was the most expensive public institution on this year's list. Penn State follows, charging $16,992 a year.
The following schools charged the highest tuition and fees during the 2013 school year, according to data released July 1 from the Department of Education.
1. Landmark College $49,630
2. Columbia University $49,138
3. Sarah Lawrence College $48,696
4. Vassar College $47,890
5. Carnegie Mellon University $47,642
6. University of Chicago $47,514
7. Trinity College $47,510
8. George Washington University $47,343
9. Wesleyan University $47,244
10. Tulane University $46,930