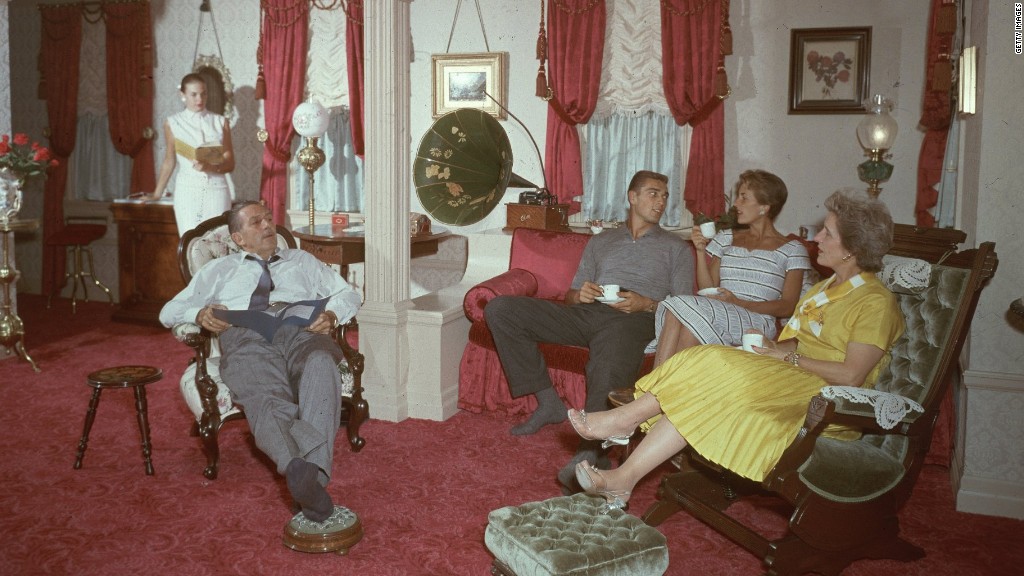 Investors are feeling a lot of anger, disgust, fear and sadness about Greece and China lately. The broader stock market seems to have been turned inside out.
But for Walt Disney shareholders, the only emotion that matters is joy.
Disney (DIS) hit a new all-time high Tuesday morning.
The stock is up more than 20% so far in 2015, making it the top performer in the Dow Jones Industrial Average.
And it's done much better than its big media rivals.
Viacom (VIAB)and Twenty-First Century Fox (FOXA) have both fallen more than 15%. CBS (CBS) is down slightly, too. Time Warner (TWX) (which owns CNNMoney) is up just 1%. Comcast (CMCSA), the cable giant that also owns NBCUniversal, is up 6%.
Why is Disney doing so well? The House of Mouse is having a ridiculous year at the box office. And that appears to be the main reason why investors are so excited.
Pixar's "Inside Out" has been a huge hit with staying power. It has grossed nearly $250 million in the United States since its June 19 release. "Inside Out" even topped "Jurassic World" this past weekend.
Related: 'Inside Out' is the latest Pixar box office stud
Disney has three of the top five movies so far this year. "Avengers: Age of Ultron" is second, "Inside Out" is fourth and the live action "Cinderella" that came out in March is fifth.
And there's a good chance that Disney will wind up with three more blockbusters in 2015.
"Ant-Man" -- the next movie from Disney's Marvel superhero franchise -- is out on July 17. Early reviews have been very strong.
There's another Pixar movie out in November called "The Good Dinosaur." The movie has been plagued by some production problems. But how can cartoon dinosaurs be a flop? My older kid will probably want to see it 10 times.
And to top it off, the highly anticipated seventh episode of the Star Wars franchise comes out just before Christmas. "Star Wars: The Force Awakens."
Related: 'Avengers: Age of Ultron' makes $1 billion in 24 days
Disney CEO Bob Iger deserves a tremendous amount of credit. He bought Pixar, Marvel and Lucasfilm to add to the already impressive library of Disney's iconic characters.
Toss in the fact that Disney's own animation studio has enjoyed a renaissance thanks to "Frozen" and it's easy to see why traders on investing social media site StockTwits clearly adore Iger and Disney.
"This isn't a normal media company. Iger has set this company up for an incredible decade," wrote StockTwits user TimeIsNow.
"This stock is in complete beast mode. Need to maintain complete domination as long as Iger is in charge," added brianfr.
Other StockTwits users joked about how Disney is holding up this well despite the worries about Greece and the euro.
"Looks like Mickey and the Mouseketeers gave the Greeks the big finger," quipped Osiris69.
"Just look at $DIS every day, no matter what--Europe could slide into the Ocean, it's still green," added ridemywakeapp.
Related: Fans go nuts for latest 'Star Wars' trailer
So can Disney still be a buy at these levels? The company is now worth nearly $200 billion. That's almost three times as much as Fox and Time Warner.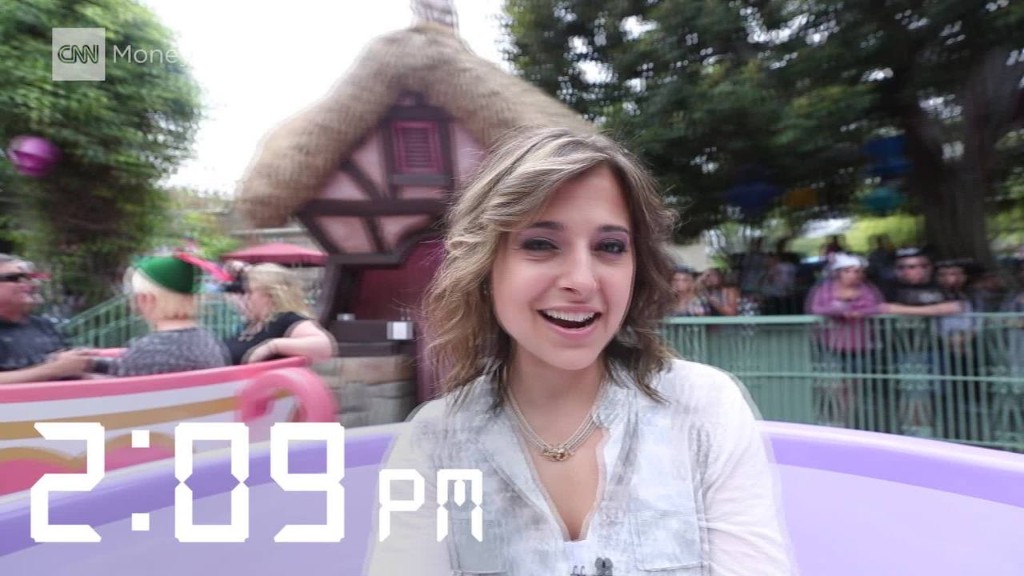 Still, it's hard to bet against Disney. It would be one thing if the movie studio was the only part of Disney's business that was thriving.
But Disney has also reported strong levels of sales and profit growth at its media networks (ABC and ESPN), its theme parks division and its consumer products unit.
The company's investors are extremely passionate. Many hold the stock for sentimental reasons as well as financial. You can't underestimate how loved the company is by its fans.
It would probably take a screw-up of monumental proportions to derail the Disney train. Not even the lackluster performance of "Tomorrowland" was enough to make Disney investors flinch.
Let's face it. Disney may be the new Apple (AAPL). And Iger may be the new Steve Jobs.