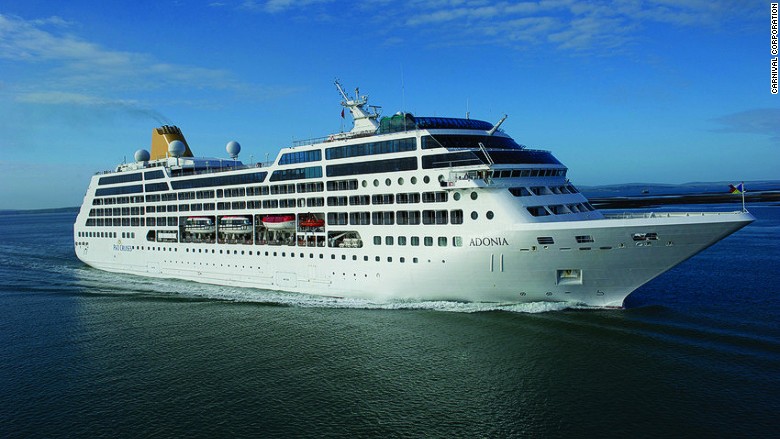 Carnival Corporation is gearing up to cruise to Cuba.
The company received U.S. government approval to travel to Cuba, but still needs approval from the island nation.
"There is a huge pent-up demand," Arnold Donald, president and CEO of Carnival Corporation (CUK) told CNNMoney.
He said the company is in conversations with Cuba's government. "We have no idea how long it is going to take; we assume we are going to be successful and be able to sail in May."
Travelers can start booking trips now for the seven-night itinerary. Outside cabins will start at $2,990, excluding port and other charges.
Money Essentials: How to save up for a dream vacation
The voyages will operate under Carnival's new social-impact fathom brand. If approved, the 710-passenger cruise ship, the Adonia, will leave from Miami to sail to Cuba.
To comply with U.S. government regulations, trips to Cuba must meet certain social, cultural and humanitarian criteria, which Donald said could include things like environmental preservation and food and art studies.
At the end of 2014, the White House announced plans to normalize diplomatic relations with Cuba and ease travel restrictions. Last week, JetBlue (JBLU) operated its first weekly flight from New York City to Havana.