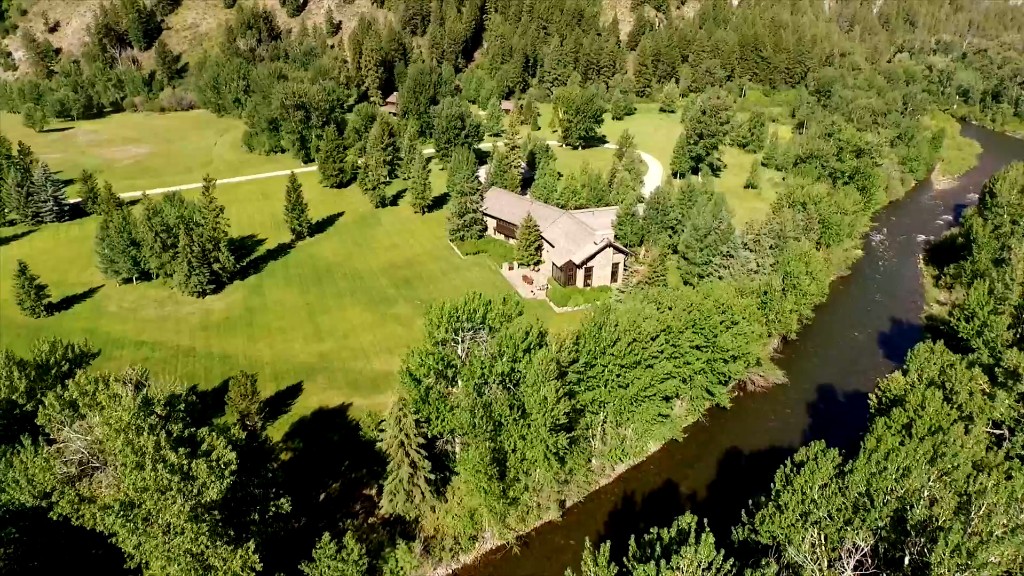 It's a long way from Wall Street.
Former Lehman Brothers CEO Richard Fuld is planning to auction off his 71-acre estate in Sun Valley, Idaho.
The auction is scheduled for Aug. 19 and the property is estimated to sell for $30 to $50 million.
Concierge Auctions, which is handling the sale, said it expects the estate to set a record for the highest price for a residence at auction.
Concierge President Laura Brady confirmed to CNNMoney that the property, called "Big Wood River Estate," belongs to Fuld.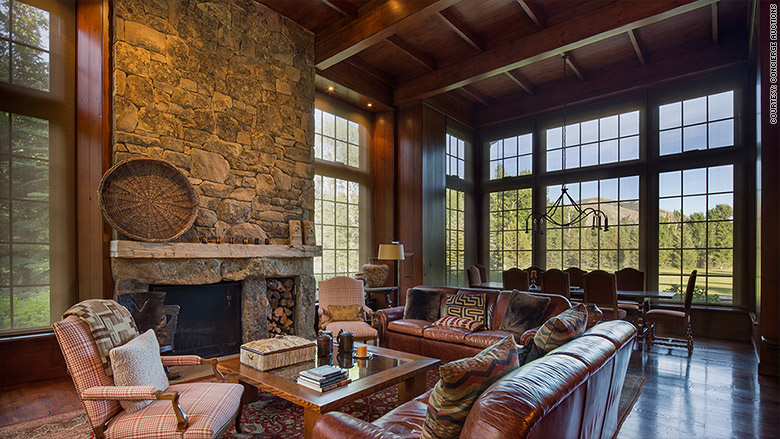 The property has 11 bedrooms between the main home, a guest home, and a gate home at the front entrance of the estate. There are also nine original lots where new buildings can be built. The estate contains 2,100 feet of riverside land.
Fuld was the CEO of Lehman Brothers from 1994 until the firm filed for bankruptcy in 2008. Fuld, who shied from public view for several years afterward, decided in May that it was "time for me to raise my ugly head." At a conference that month, Fuld alluded to how hated he was after the collapse of Lehman Brothers.
"My motto is: That was then, this is now," Fuld said. He added: "My mother still loves me. She's 96."
Related: More photos of the spectacular Fuld estate
Brady said the decision to auction the home rather than selling it through a real estate company is typical with a home such as this.
"This is a very unique, one-of-a-kind property that's difficult to value," Brady said. "It's worth what someone's willing to pay."
Brady also said Fuld was selling because the property wasn't being used very much anymore.
Related: Ex-Lehman CEO Dick Fuld: At least my mom still loves me
"Having spent over 10 years selling real estate in the West, I have seen properties sell for over $40 million that have a fraction of what Big Wood River Estate offers," Concierge Auctions VP Mike Russo told CNNMoney in a statement. "I speak from experience when I say that the privacy, proximity and acreage of this extraordinary property is truly unique."