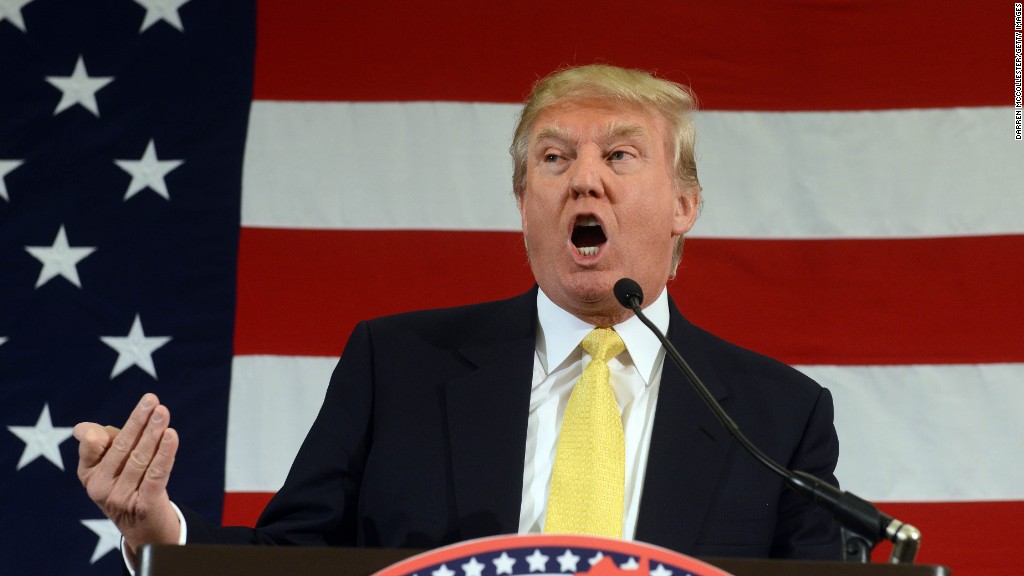 Donald Trump isn't feeling the love.
He sent a letter to the New York City parks department listing everything he's done for the city and saying he should be thanked -- not booted.
"I would hope that the Mayor and other political leaders would give me a thank you for the great job we have done, instead of a reprimand," Trump wrote.
Trump's plea for recognition comes after Mayor Bill de Blasio said last week that he would be reviewing the developers contracts with the city after Trump made derogatory comments about Mexican immigrants.
Related: Donald Trump defends calling Mexican migrants 'rapists'
In the letter, Trump listed projects he'd completed for the city and touted his own successes.
"We have worked very hard to make these four projects special and, of course, employ hundreds of New Yorkers through a hiring program geared toward diversification in the work force," Trump wrote.
Trump cited his revamping of Central Park's Wollman Rink, Lasker Rink, and famous carousel. Trump also developed the golf course at Ferry Point, called "Trump Golf Links."
While he acknowledged that he's in the process of building a "fully approved state-of-the-art $10 million clubhouse" at the Bronx course, Trump seemed to threaten to abandon the project in his letter.
"How can anyone expect us to do this work when we have such a threat hanging over our head --- and for no reason!" Trump wrote.