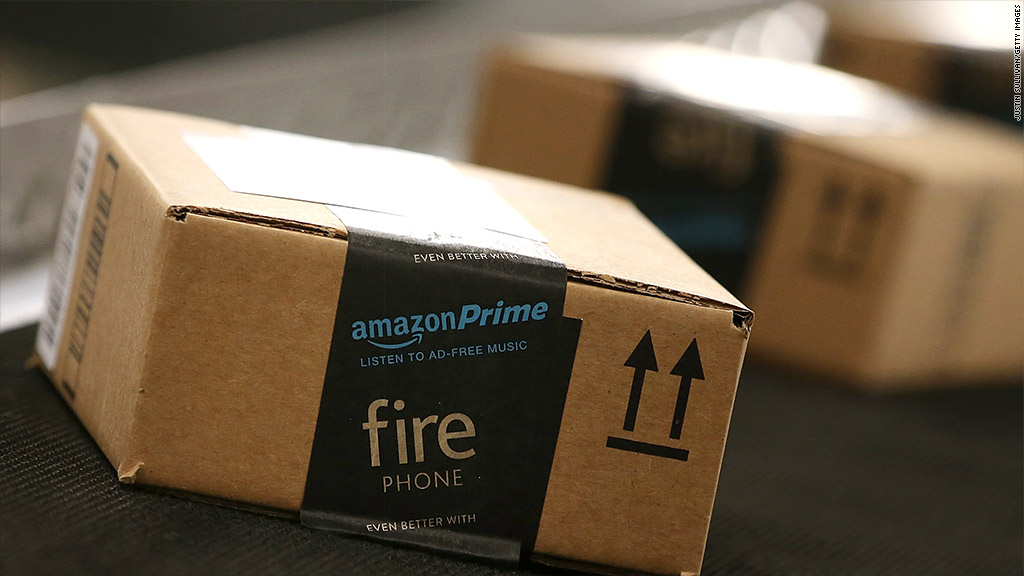 So much for Black Friday.
Amazon announced Thursday that there were 18 percent more orders placed worldwide on its "Prime Day" than on last year's Black Friday, which was the biggest ever.
The online retailer also said it got more new Prime subscribers for the Wednesday sale than any other day in the company's 20-year history.
"Customers ordered 34.4 million items across Prime-eligible countries, breaking all Black Friday records with 398 items ordered per second," Amazon said. "Prime Day was also a great savings day -- members globally saved millions on deals. Customers ordered hundreds of thousands of Amazon devices -- making it the largest device sales day ever worldwide."
Amazon also said Prime Day was its biggest day for international orders.
"Worldwide order growth increased 266% over the same day last year and 18% more than Black Friday 2014 -- all in an event exclusively available to Prime members," Amazon Prime Vice President Greg Greeley said. "Going into this, we weren't sure whether Prime Day would be a one-time thing or if it would become an annual event. After yesterday's results, we'll definitely be doing this again."
Amazon initially released a statement Wednesday afternoon -- about 14 hours after the launch of its "Prime Day" -- saying the 24-hour mega-sale, by at least one measure, had surpassed last year's big day of holiday shopping.
"Prime Day peak order rates have already surpassed 2014 Black Friday," Amazon said, adding that the term refers to the speed with which customers are ordering once they enter the site.
"Prime members have bought tens of thousands of Fire TV Sticks, 35,000 Lord of the Rings Blu-Ray sets, 28,000 Rubbermaid sets, and 4,000 Echos in 15 minutes," the statement continued. "The Kate Spade purse was gone in less than a minute. The 1.2K of $999 TVs sold out in less than 10 minutes and there are thousands more deals coming. New deals start every ten minutes until late tonight."
A spokesman for Walmart said customers are "flocking to our site" but declined to release specific figures. "Some of the top-selling items today include the iPad Mini 2 for $265 (a $164 savings) and the RCA 55" TV for under $400," the spokesman said.
Both Amazon and Walmart launched their big sales on thousands of products Wednesday morning at 12:01 am PT.
Walmart's site featured a banner urging customers to compare their prices to Amazon's and announcing "thousands of new Rollbacks!"
Amazon's site features several tabs which allow customers logged into Amazon (AMZN) Prime to see a list of deals that they've already missed as well as upcoming specials.
Some of the deals on Walmart (WMT) included an RCA TV for $399.99 (marked down from $799.99), a Flexible Flyer Play Park swing set valued at $249 for $159 and a 3-piece patio set for $79 (originally $129).
Walmart also released "Atomic" deals which include savings on iPads and laptops.
Amazon's deals included Bose SoundTrue On-Ear headphones for $79.99 (originally $119.95), a 42-piece plastic Rubbermaid Tupperware set for $14.99 (down from $35.00), and a $199.00 Brother printer for $159.99.
Related: 10 things you need to know about today's sales
Amazon promoted its sale as having more discounts than Black Friday. Although the sale is only open to Prime members, Amazon is offering free 30-day trials so anyone can partake.
Amazon says, "With more deals than Black Friday, members will enjoy thousands of deals from sought-after devices and tools to popular toys and pet supplies."
Walmart criticized Amazon for only extending the sale to Prime members and said its sale was meant to "stand up for customers."
Walmart says, "We're kicking off some awesome deals this week that will be available for everybody with no hidden costs or admission fees, and they won't be available for just one day."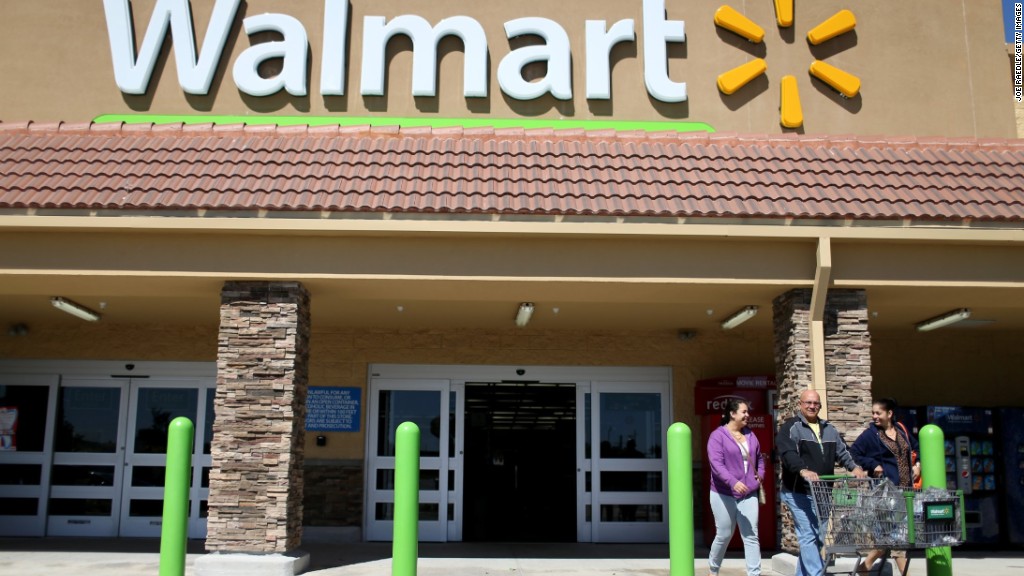 After being ripped on social media by customers who were less than impressed with the deals, Amazon responded in a statement to CNNMoney.
"Prime Day has been exciting so far," Amazon said. "We have years of experience with these types of events and we stagger the deals to make sure the fun will last through tonight."