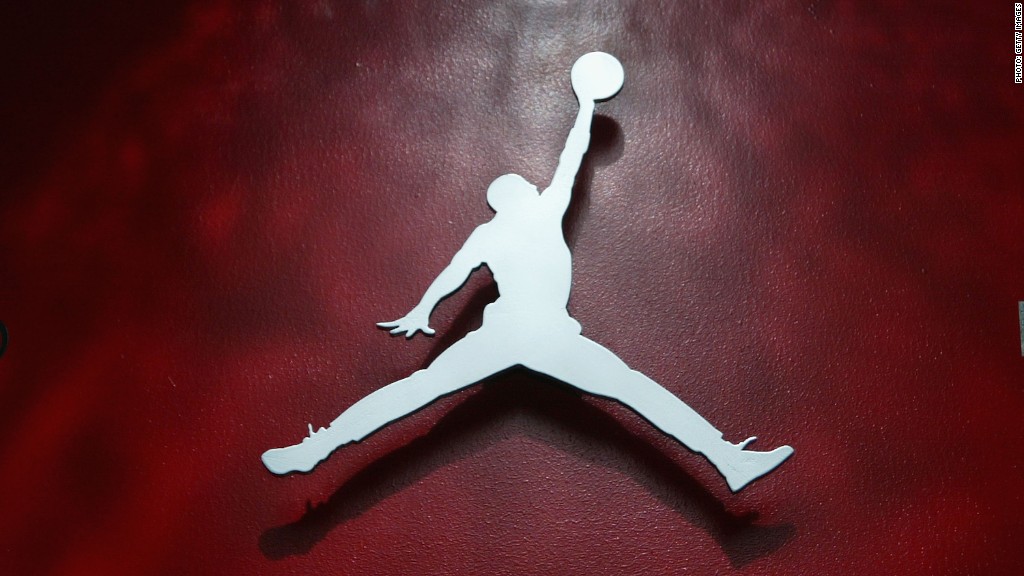 Nike has landed a deal worth $169 million to provide uniforms and equipment for the University of Michigan's sports teams.
The contract is pricey even by college athletics standards. Michigan's eight-year partnership with Adidas, which ends next July, was worth $8 million a year.
Nike's new 11-year deal with the University of Michigan calls for it to pay about $5 million in cash and give the school up to $6 million worth of equipment, apparel and footwear. Nike (NKE) will also pay a $12 million signing bonus.
Documents obtained by the Portland Business Journal suggest that the Michigan deal is Nike's biggest college partnership. To compare, Nike is paying the University of Alabama $780,000 in cash and providing $2.8 million worth of gear this year. Nike also has deals with Florida State, Ohio State and Duke, among others.
Sports apparel companies sign deals with college athletic departments all the time. The sports programs get extra cash and free gear while brands land a coveted spot advertising in the multi-billion world of college sports.
Nike's payments will be made directly to the university's athletic department, said Michigan spokesman Kurt Svoboda. Its budget is independent from the overall university.
Related: How Nike became king of endorsements
"Generally, everything we do is about supporting the athletes," Svoboda said when asked whether some funds will be given to the academic side.
College athletic departments, particularly at high-performing Division I schools, spend big money -- on scholarships, travel arrangements, facilities and medical expenses.
But Svoboda added that the Nike deal will go beyond athletics. "Nike will be doing educational things on our campus, like partnering in tech, design and engineering," he said. It will also offer three internships to Michigan students and and will host at least two community health and wellness events per year.
The first Michigan-branded jerseys from Nike will be released on August 1, 2016.
"We announced this (deal) much earlier than most people usually would," he said. "We did so just because there was so much interest."