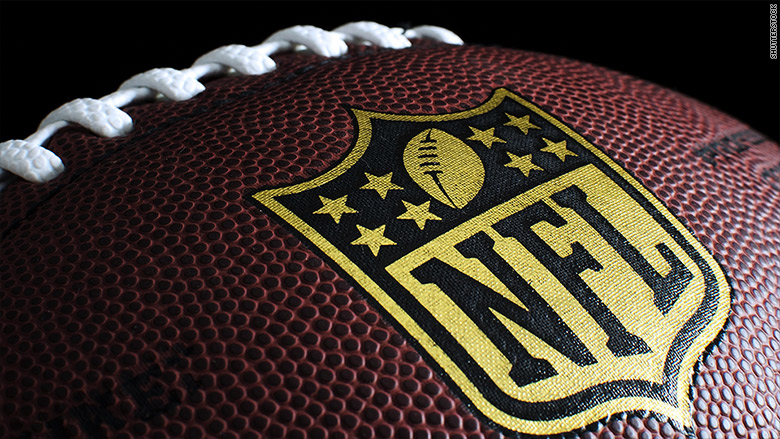 There's no sign of the NFL slowing down, and new earnings figures indicate the league is bringing in more cash than ever before.
The league and its 32 teams took in an estimated $12 billion last season, a 14.3% jump from the previous year's estimated total of $10.5 billion.
The NFL doesn't make its financial data public, but it can be estimated thanks to the Green Bay Packers, the only publicly-owned team in the league.
The latest report from the Green Bay Packers show the league brought in at least $7.2 billion last year. That figure is based on the Packer's reported share of league revenue, which is split evenly between the NFL's 32 teams.
The Packers, which made the playoffs this year, also took in $149.3 million locally, generated from things like sponsorships and team events. That was a 9.4% increase over the previous year.
Marc Ganis, a sports marketing consultant with SportsCorp Ltd., said the Packers make more locally than most NFL teams and usually rank in the top 10 in terms of income. He estimated that all of the league's teams together brought in as much as $1.5 billion of local revenue.
That means the overall revenues for the league and its teams are probably in the $12 billion-plus range.
Ganis said $12 billion isn't far off the mark in terms of revenues, but said the league also had bigger expenses last year.
"At least half of the revenues go to players' salaries," Ganis said, and they're making more money in 2015.
A slew of $100 million-plus deals have been inked in recent months. Those used to be uncommon in the league.
Ganis said these costs -- as well as the league's administrative expenses and legal costs related to concussions -- are offset by the league's lucrative TV contracts. Most recently the NFL renewed a multi-year DirecTV contract for $12 billion.