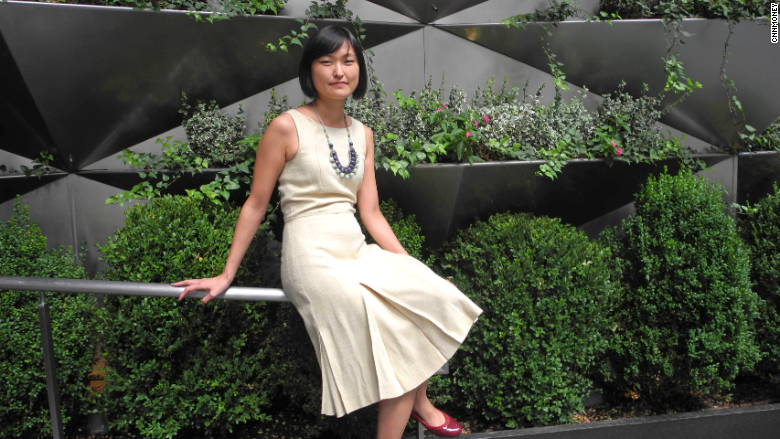 What would you rather have: A) 10 shoddily constructed garments from H&M, or B) 1 impeccably crafted piece by Prada?
For too many young professionals, the answer is A, by necessity. Affording designer goods seems impossible when you're on a budget.
In reality, with a little smart budgeting and a lot of mindfulness, it's entirely possible to build out a great wardrobe without going broke.
I know, because I've done it myself -- and on a journalist's salary at that.
Here's some tough talk: Most fast fashion is garbage.
If you care about quality, make every effort to stay away from stores like H&M, Forever 21 and Zara. We know all too well that those clothes aren't built to last -- many of us have that friend who put on her almost-new H&M coat one winter day, only to have the buttons fall off or the seams give out.
Related: This is the true cost of all your cheap clothes
I personally amassed a wardrobe of Forever 21 blouses and Target (TGT) dresses during college. But I've almost completely weeded those cheap pieces out over the years.
Here's how I've replaced fast-fashion brands in my closet with durable, fashionable pieces from Chloe, Marni, Nanette Lepore, Marc Jacobs, and more.
Consider secondhand clothes
Almost none of my most prized garments were bought new. Designer clothes are insanely expensive, and there is no way a young person on a budget can afford them. But you can find secondhand versions -- some of which have may never been worn before -- for a fraction of the price.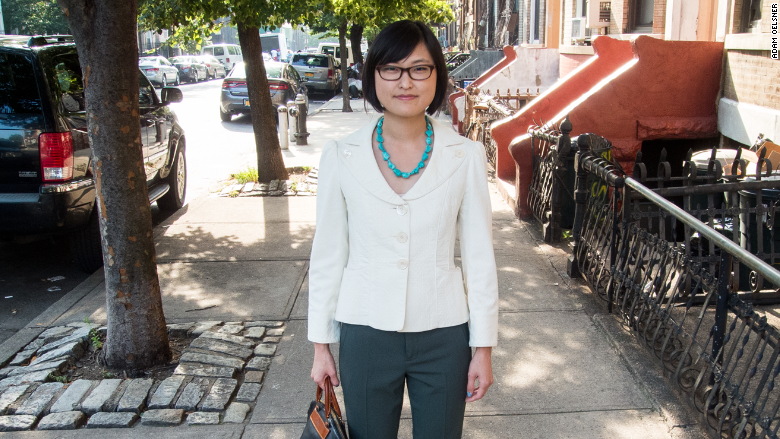 In New York, Housing Works is an amazing charity thrift store chain whose stores are packed with beautiful clothes in great shape. Just a few months ago, I snapped up a pair of almost-new Vince trousers at a Target price of $40. A new pair retails for $265 at Saks Fifth Avenue.
Across the country, there are tons of amazing vintage stores, too. And don't forget about Salvation Army or Goodwill. One of my favorite pieces -- a 100% silk, vintage Liz Claiborne dress -- was an $8 Goodwill find.
eBay can also be a great resource. My male friends have bought secondhand Brooks Brothers, Pendleton and Johnson Woolen Mills garments for a song. Shop carefully, and be sure you know the return policy before you place a bid.
Comparison shop
When buying new pieces, it pays to comparison shop. It's easy to do so in the Internet age. Google the designer and style of a piece before you buy anything. Chances are, it'll be cheaper on another site. Once I almost bought a pair of Bloch ballet flats on Gilt, only to find the same style for less on Amazon. (AMZN)
Related: 5 reasons Millennials aren't like the rest of us
Get to know discount stores like Nordstrom Rack, Marshalls and TJ Maxx. (TJX) Make a beeline for the designer goods. For years, I lusted after Equipment's silk shirts, which retail for $218 -- then one day I found a new one in perfect condition at Nordstrom (JWN) Rack for less than $70. And don't be too proud to dig through the sale section at regular stores.
Stay tuned to sample sales, too. Follow your favorite designers on social media, where they often share news of small trunk sales. That's how I snagged two beautiful silk Dusen Dusen dresses for $50 each.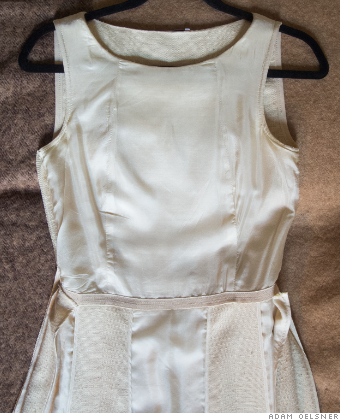 Check the inside for quality material and stitching
Buying smart also means paying close attention to what your clothes are made of. Too many fast-fashion brands rely on cheap polyester. When you're shopping, start checking the inside labels of clothes and look for pieces that are wool (including cashmere), cotton and silk. And don't assume that a designer label means high quality -- a lot of expensive brands sneak in polyester, too.
Related: To be a glamorous bride for less, I flew to Taiwan
Check the interior construction of your clothes. Even the lining of a truly high-quality garment will be beautifully stitched. Materials and workmanship go a long way. The same applies to your shoes. Look for a leather outer and liner and sturdy soles.
Splurge on once-in-a-lifetime items
There are times when it's worth shelling out for a big-ticket purchase when you know it'll last you a lifetime. Leather can be a real investment when it comes to a sturdy work bag, shoes and gloves. A good coat is worth the cost.
Set savings goals for investment pieces, and consider buying at the end of the season when the sales hit.
Don't buy what you don't need
Finally, one of the best ways to save money on clothes is to not buy much at all. I know too many people who pop into H&M on their lunch break just for some mindless shopping. It's a waste of time and money -- all for clothes that don't last.
Buy only what you need, and don't get distracted. If you're shopping to replace a worn-out black cardigan, stay away from the racks of party dresses.
Put your money toward the must-have purchases, and you'll end up happier with your wardrobe as a whole.