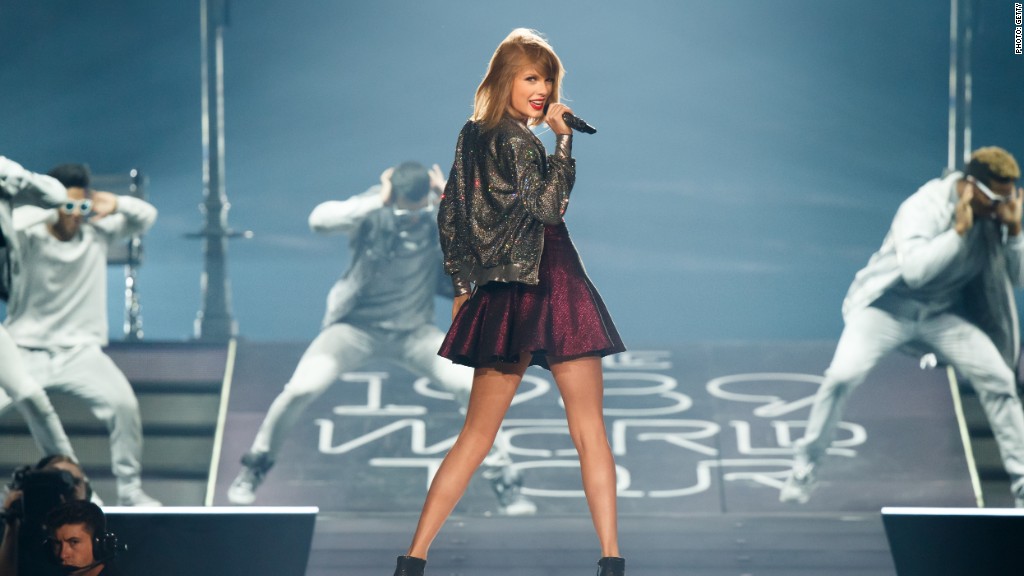 Taylor Swift may have to rethink her 1989 World Tour and merchandise if she wants to escape the unwelcome attention of China's censors.
The tour comes to Shanghai in November, but Swift is already planning to sell 1989-branded clothing next month via JD.com, an online retailer based in Beijing.
So where's the problem? The title of Swift's latest album and tour is inspired by the year she was born, but the date is heavily censored in China because it recalls the bloody crackdown on a pro-democracy protest on June 4, 1989.
To make matters worse, Swift's initials -- T.S. -- could be mistaken for "Tiananmen Square," where hundreds were killed when Chinese troops fired on civilians.
Swift's online store is currently offering tour t-shirts and other items with the logo "T.S. 1989."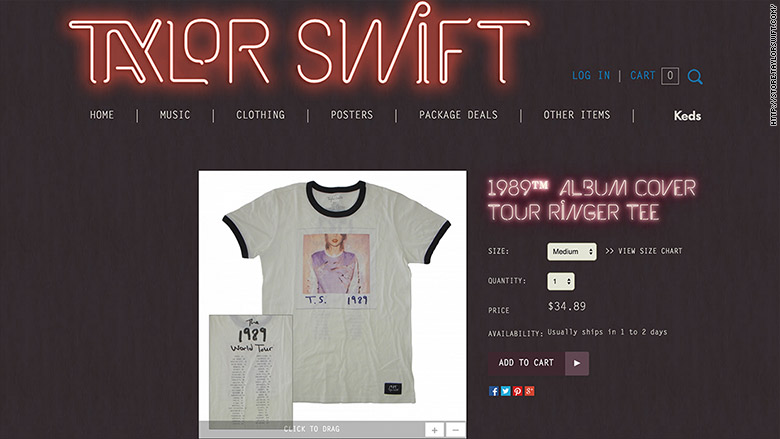 China's censors -- dubbed the Great Firewall -- routinely block Internet access to sites including Facebook (FB), Google (GOOG) and foreign media.
As politically sensitive dates approach, the censors swing into action, even restricting online searches for similar sounding terms. Last month, mobile payments made in amounts with the numbers "64" or "89," which recall the June 4, 1989 date, were blocked on the anniversary.
Related: China censors money transfers on Tiananmen anniversary
Foreign musicians performing in China are also subject to censorship, and are vetted by the Ministry of Culture. Artists can be asked to kill songs in their set lists and replace lyrics. They may be banned outright if the government deems them too sensitive.
Singer Bjork sang "Declare Independence" and chanted "Tibet! Tibet!" during a gig in Shanghai in 2008, and she's never been allowed back. The Chinese government said she broke the law.
Linkin Park, a popular American rock band, was barred from China in 2011 after members were photographed with the Dalai Lama at a conference in California.
And in 2012, Elton John was dragged through the mud in Chinese state media after dedicating a Beijing concert to artist and activist Ai Weiwei.
Hollywood studios are also used to having their work heavily revised. Scenes were cut or edited from the Chinese release of James Bond movie Skyfall.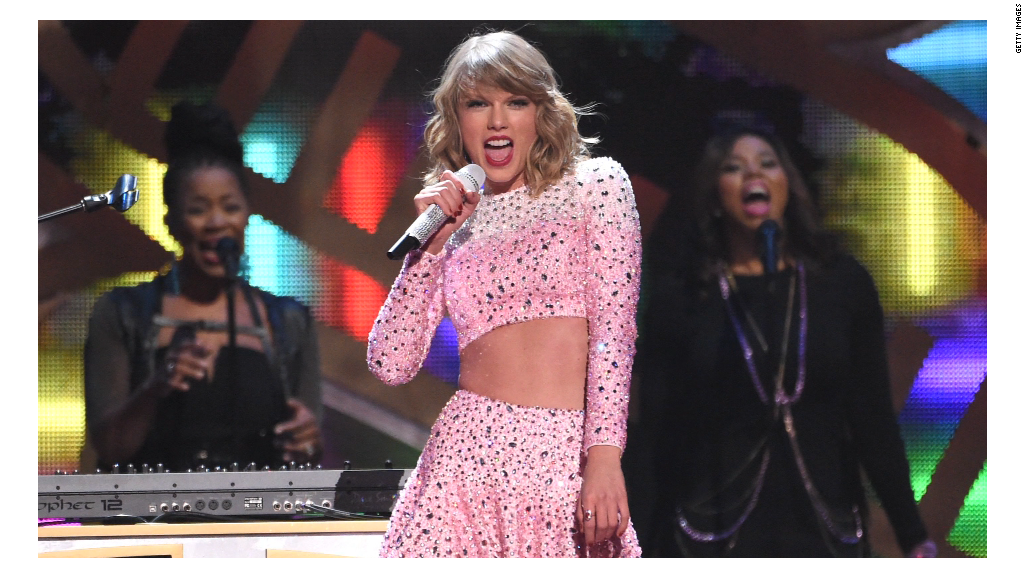 JD.com spokesman Josh Gartner wouldn't comment on whether the company thought it might face problems, but said the merchandise would include an "entirely new fashion line designed for the Chinese market."
The clothing line was created by Swift in partnership with Heritage66, which represents American artists seeking to expand their reach in China.
A spokesperson for Swift declined to comment.
-- Aaron Smith and Molly Shiels contributed to this article.