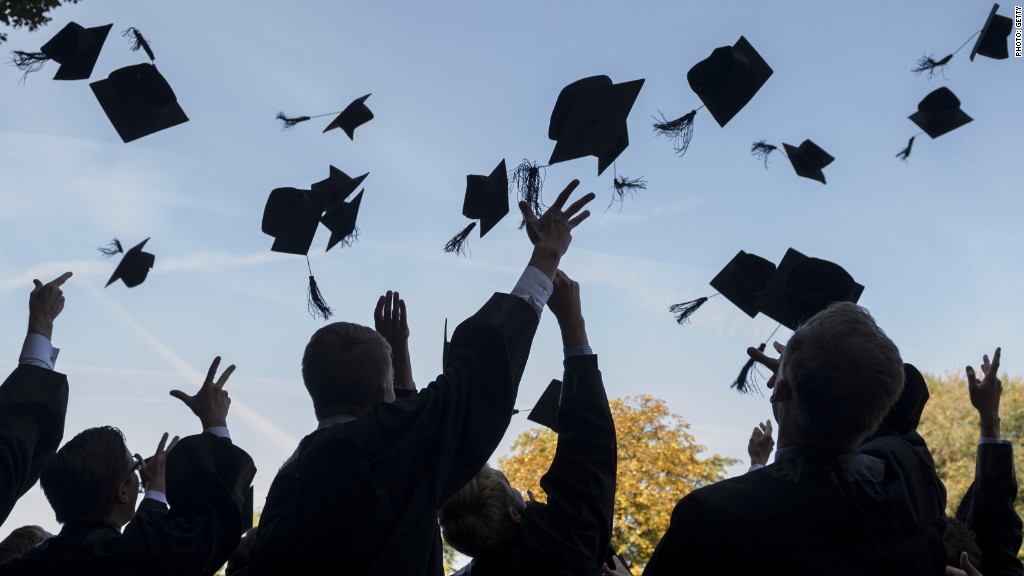 Talk about kicking someone when they're down.
Discover made it even more difficult for thousands of student borrowers to pay back their loans by misleading them on their statements, the Consumer Financial Protection Bureau said Wednesday.
The bank must refund $16 million to customers for illegal student loan practices and pay a $2.5 million penalty, as well as pledge to improve the way it bills and collects from student loan borrowers.
"Discover created student debt stress for borrowers by inflating their bills and misleading them about important benefits," said CFPB Director Richard Cordray.
For some borrowers who were just starting to pay off their debt, Discover overstated the minimum amount due on their bills by including interest on loans that were still in deferment. This happened to 7,000 borrowers, the CFPB said.
Discover also misrepresented how much interest some students paid. In some cases, this could have misled customers into believing they did not qualify for certain student loan tax deductions.
Related: Spending on college soars 16%
When it came time to collect loan payments, the CFPB found that Discover engaged in illegal practices, including making more than 150,000 calls before 8 a.m. and after 9 p.m. While the bank learned of these violations in October of 2012, it did not address the problem until February 2013, the CFPB said.
Discover currently offers undergraduate loans with interest rates starting at 6.15%, according to its website. That interest rate is higher than the 4.29% that comes with some federal loans. But undergrads can only borrow up to $12,500 from the federal student loan program -- and less in their first two years of school. If that's not enough to cover all of their college costs, they often turn to private loans.
Discover (DFS) declined to comment.