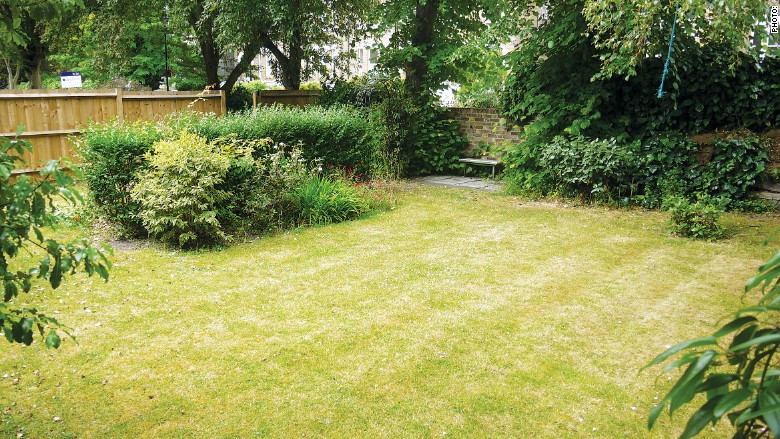 Even in London's white hot real estate market, this seems crazy.
A small garden in the British capital smashed expectations to fetch £1.26 million ($2 million) at auction last week.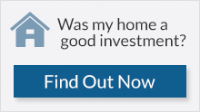 Agents had valued the backyard at between £100,000 and £150,000.
The unnamed buyer beat more than 30 hopefuls to snag the neat plot -- measuring just over 2,000 square feet - in north London's fashionable Primrose Hill.
Related: How to buy your own island
Auctioneer Gary Murphy said he could "barely keep up with the pace of the bidding" for the garden, which is nestled between two houses.
"The price probably reflects some 'hope value' for future development," Murphy said.
The garden has access to the street but doesn't come with the permits required to build on the land.
Primrose Hill boasts some of London's priciest real estate. The area earned its chic reputation as the stomping ground for Brit celebs like Kate Moss and Jude Law in the mid-1990s.
Related: London's luxury real estate gets election boost
But the dream of owning a home anywhere in the city is moving out of reach for many.
Prices in London rocketed 9% over the past year and the average home now costs nearly £476,000 ($744,000), according to official data.
Here's what's spurring demand: Record low interest rates, robust economic activity, falling unemployment, and population growth. An influx of foreign buyers has also driven up prices.
Young people are finding it particularly hard to get on the property ladder. PwC expects more than half of all 20 to 39 year olds in the U.K. will be renting by 2025.
Rents are soaring too. Average monthly rents in London rose by nearly 10% over the past year to a record £1,241 ($1,938), property consultants Your Move said.