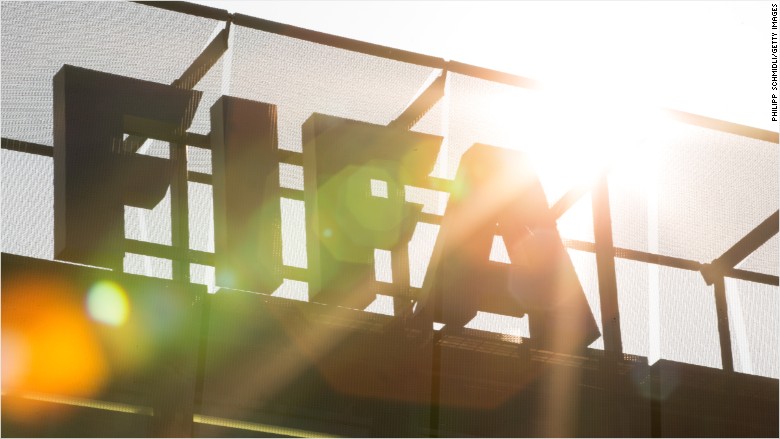 New York's bank regulator is looking into whether a number of top banks did enough to ensure regulations weren't violated in connection with alleged money laundering by FIFA executives.
According to a person familiar with the matter, the New York Department of Financial Services -- the state's bank regulator -- reached out to more than six banks.
The Wall Street Journal reported the probe on Thursday and said federal prosecutors in Brooklyn -- who initially indicted more than a dozen FIFA officials on wire fraud and money laundering charges -- are also questioning some top banks.
Related: Luxury homes, cars, jewelry for FIFA exec's $10 million bail
The New York Department of Financial Services is "looking into whether all the rules and regulations were followed" by the banks, according to the person familiar with the matter. The department has reached out to Credit Suisse, Deutsche Bank (DB) and Standard Chartered (SCBFF), among others. Credit Suisse would not comment for this story and the other banks were not immediately available for comment.
At issue are state and federal rules that require banks to keep a close eye on money flowing through them. The banks might have key information for investigators regarding the FIFA funds.