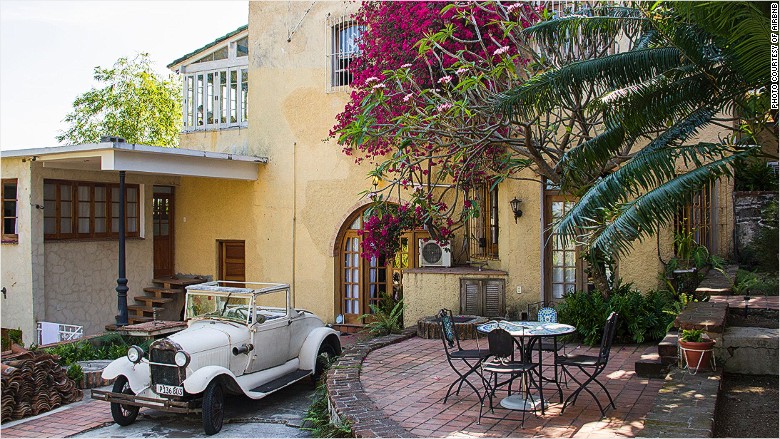 Some lucky Airbnb travelers staying in Cuba this week are in for a treat: free lodging.
To celebrate the re-opening of the U.S. and Cuban embassies, Airbnb is picking up the tab for guests staying in its listings in Cuba, as long as they booked before July 20 and part of their itinerary includes July 19 to July 26.
The company announced the surprise promotion on Twitter on Monday, so only travelers that had already booked could take advantage of the deal. Airbnb will cover the entire stay of travelers that qualify, in the form of a refund.
After being closed since 1961, the U.S. embassy re-opened in Cuba on Monday.
Airbnb launched in Cuba in April, and has more than 2,000 properties listed, with close to 40% of them in Havana.
The company said Cuba has become one of the most searched for destinations in Latin America among Americans, trumping Buenos Aires, Mexico City and Rio de Janeiro.
Travel companies are taking note to the increased interest in travel to Cuba. Carnival Corporation (CCL) recently announced it's looking to cruise to Cuba and JetBlue (JBLU) is now offering weekly charter flights from New York City to Havana.