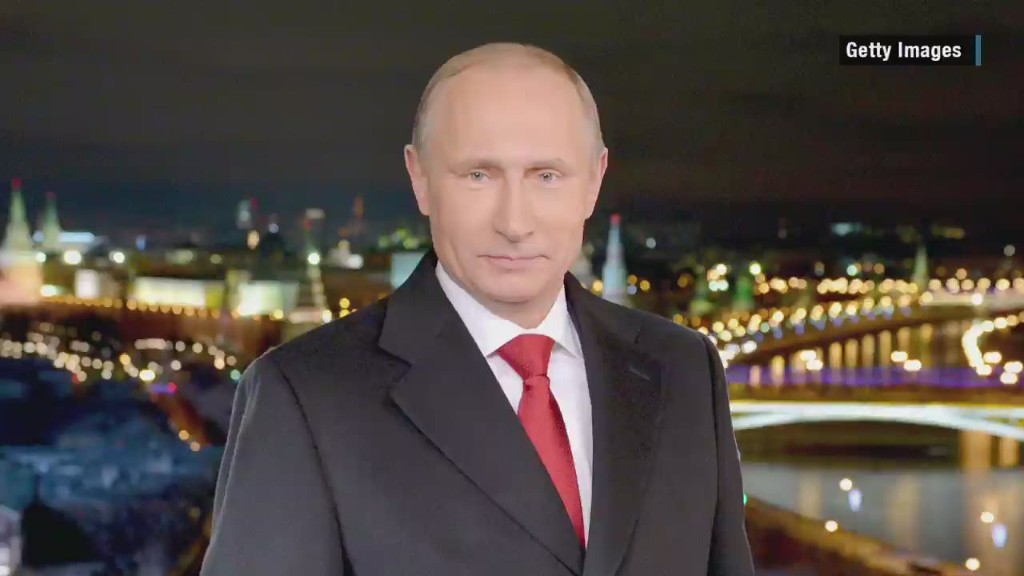 This is what belt-tightening looks like in Russia: Vladimir Putin has fired 110,000 government officials at a stroke.
The Russian president signed a decree last week limiting the number of staff employed by the Interior Ministry to just over one million. That requires massive layoffs that will bring total headcount down by 10%.
Administrative staff will bear the brunt of the cuts at the ministry, which controls the Russian police, paramilitary security forces and the road traffic safety agency.
Russia is slashing government spending by 10% across the board this year as it suffers its worst economic crisis in years.
The double whammy of tumbling oil prices and Western sanctions, imposed on Russia over its involvement in the crisis in Ukraine, has hit hard.
The economy shrank by 2.2% in the first quarter. The IMF expects it to contract by 3.8% this year, and by more than 1% in 2016.
Putin took a pay cut of 10% in March, shortly after demanding every government department -- except defense -- reduce spending.
Officials figures show unemployment rose to 5.4% in June, compared to 4.8% a year ago.