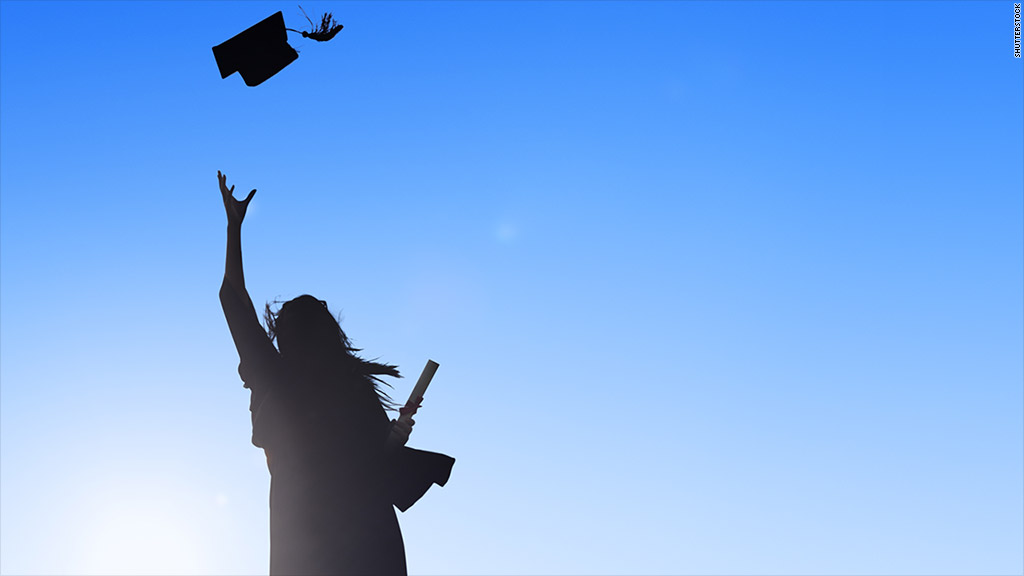 Bombed the SAT? It doesn't matter, if you're applying to George Washington University.
The college just became one of the largest and most prestigious to make standardized test scores optional for applicants. If you want to try to get into GW and don't want to submit your SAT or ACT scores, you don't have to.
School officials say leaving your scores out of your application won't hurt your chances. In fact, they are confident they can predict how successful a student will be based on their high school record and GPA.
"We hope the test-optional policy sends a message to prospective students that if you are smart, hard-working and have challenged yourself in a demanding high school curriculum, there could be a place for you here," said Laurie Koehler, a senior associate provost at the school.
Money Essentials: How to save for college
Koehler hopes the policy diversifies the student body at GW, helping the school reach students who have historically been underrepresented at selective colleges including first-generation college students and those from low-income households.
Located in Washington, D.C., GW is a private university with 10,740 undergrads. It's considered a very selective college and accepted 44% of applicants last year, according to the College Board.
George Washington is following in the footsteps of other private, but smaller, colleges that also eliminated the standardized test requirement within the past year. Among them are Wesleyan University and Bryn Mawr.
Since 2013, 40 schools have adopted test-optional policies, according to the National Center for Fair and Open Testing. Many are private, liberal arts schools. But a growing number of public universities, including Temple and Old Dominion, are also dropping SAT requirements.