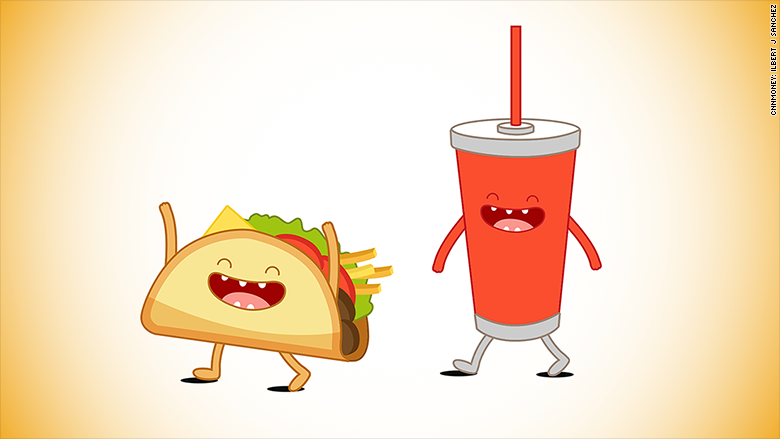 It's risen from the ashes.
After a 20-year hiatus, Naugles, a popular Mexican restaurant that once had a cult-like following, reopened this week in southern California.
The Naugles rebirth was met with joy which resonated over social media. Fans of the restaurant posted exclamations of excitement and anticipation and shared their love of Naugles.
One user said he'd missed the restaurant's cheese burritos for "far too long."
Another fan of the chain said the reopening was a big deal because "Naugles is to Mexican food as In-N-Out is to hamburgers."
Still other lovers of the restaurant said the reopening brought back good memories.
Tuesday's opening at a location in Fountain Valley, Calif., came after years of hard work from Naugles devotee Christian Ziebarth. After working with partners to recreate the iconic menu featuring Mexican and American dishes, Ziebarth served popular recipe items at pop-ups in southern California before the restaurant opened.
"I was inspired by seeing how many other people there were that wanted Naugles to return. They all had very vivid memories of it and it seemed clear that there was a demand to fill," Ziebarth told CNNMoney. "Naugles is fast food done right."
His favorite menu item? The "Ortega burger," which isn't yet available but will be soon.
Ziebarth, a web developer and food blogger, took on Del Taco for the rights to the Naugles trademark, arguing that Del Taco had allowed its claim to the trademark to lapse.
Naugles merged with Del Taco in 1988, and by 1995 all of its locations had been shut down and replaced with Del Taco restaurants. However, Del Taco claimed it had maintained a secret menu with Naugles items and still advertised for the defunct Mexican restaurant chain.
The U.S. Patent and Trademark Office sided with Ziebarth. On March 31, Ziebarth won the right to register for the Naugles trademark and reopen the restaurant.
The first Naugles location was opened in 1970 by Dick Naugle, a former Del Taco employee. It eventually grew from the one restaurant in Riverside, Calif., to 225 restaurants in the U.S.
Correction: An earlier version of this article incorrectly stated how long Naugles had been closed.