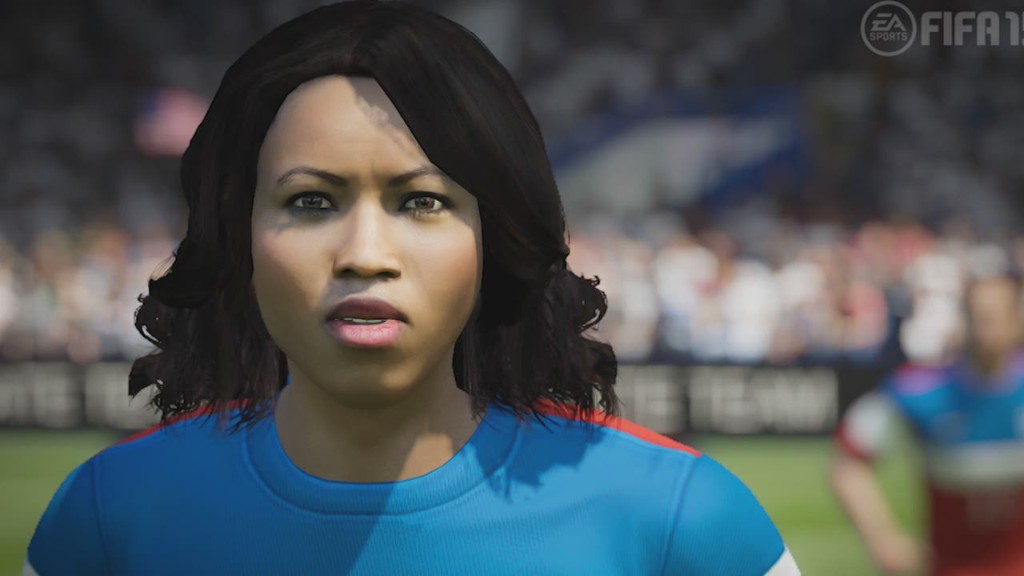 Video game maker Electronic Arts is on an epic hot streak. And it's probably going to continue now that the Force is about to awaken.
EA's new "Star Wars: Battlefront" game is coming out on November 17 -- a month before the eagerly awaited "Star Wars: Episode VII --The Force Awakens" hits theaters.
This game is the first in EA's (EA) Battlefront franchise since 2005. And it's the first major Star Wars game to be released since Disney (DIS) shut down the Lucasarts video game unit of Lucasfilm in 2013. (Disney bought Lucasfilm in 2012 for $4 billion.)
EA reported its latest quarterly earnings on Thursday, and EA chief operating officer Peter Robert Moore said during the company's conference call with analysts that pre-orders for Battlefront were "extremely strong."
Why was the stock down 1% Friday morning then? EA's earnings and sales beat forecasts. But the company's outlook was a little softer than Wall Street was expecting.
Related: Star Wars fans (and investors) excited about 'Battlefront'
Still, it's not as if the guidance was bad. Far from it. EA actually raised its sales and earnings outlook for its full fiscal year.
The company is predicting a profit of $2.85 per share. But the consensus forecast was for $2.87 a share.
Investors may be slightly disappointed because they have gotten used to the company doing extremely well. The stock more than doubled last year and is up 500% in the past three years.
EA is up another 50% so far in 2015. Only two stocks in the S&P 500 have done better -- Netflix (NFLX) and Amazon (AMZN).
That means expectations are insanely high. Investors keep asking for the moon. (Perhaps Yavin 4 where the rebel base is at the end of Episode IV? Or the forest moon of Endor from "Return of the Jedi?")
Related: EA and Comcast partner on streaming games without a console
Analysts at Jefferies think that EA is just pulling a Larry David and trying to curb Wall Street's enthusiasm a bit. They wrote that the guidance "seems overly conservative" for two key reasons.
First, EA is embracing downloads. Digital and mobile revenue now accounts for more than three-quarters of sales.
And selling games over the Internet is more profitable than making discs that get shipped to retailers.
Second, EA has a strong lineup of games beyond Battlefront for the rest of the year ... particularly in sports. EA makes a killing from its FIFA soccer and Madden NFL titles.
Related: EA's new FIFA game will include women players for first time
The company is releasing updated versions of those two games this quarter -- as well as the latest Rory McIlroy PGA Tour, NHL and NBA Live games.
Yes, EA is a pricey stock. Shares trade for about 25 times next year's earnings forecasts. But analysts expect profits to grow more than 16% a year, on average, for the next few years.
The outlook for the entire video game industry is strong. EA rivals Take-Two (TTWO) and Activision Blizzard (ATVI) are also thriving thanks to strong sales of consoles from Microsoft (MSFT) and Sony (SNE).
But only EA has the added benefit of a new Star Wars game coming soon.
The Jefferies analysts pointed out that the Battlefront trailer was viewed more than 20 million times during the E3 video game industry conference in June.
And the Star Wars hype has only just begun. New merchandise tied to Episode VII is coming out on September 4 -- the Friday before Labor Day weekend. The day has been dubbed Force Friday.
Hasbro (HAS), which has most of the main Star Wars toy licenses, sent out a desk calendar to journalists that counts down the days until September 4. Walmart (WMT) has already said that its stores will be open just after midnight on Force Friday.
So it looks like just about anything related to Star Wars is going to be bigger than Jabba the Hutt. Only Jar Jar Binks would be silly enough to dump EA now.