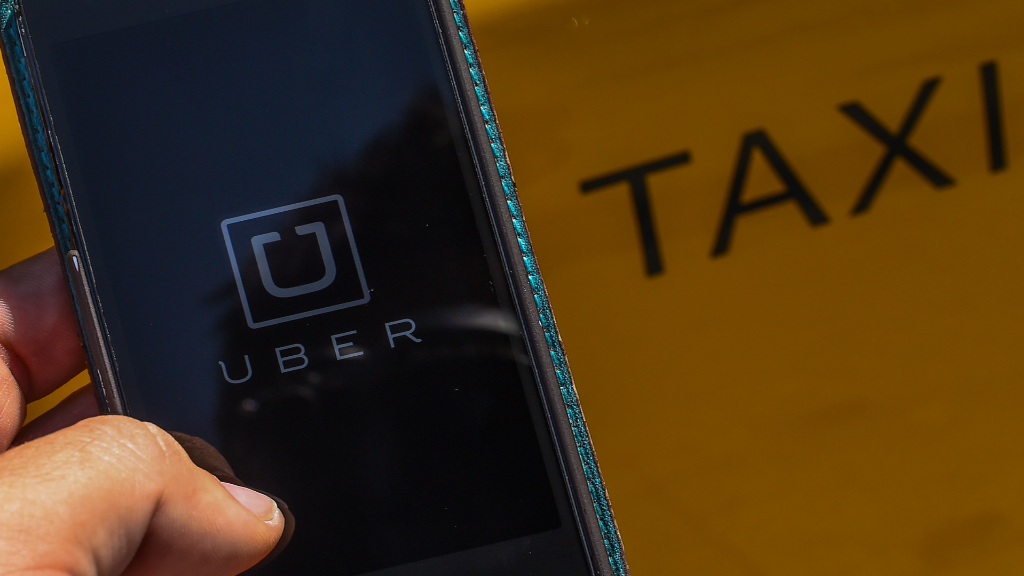 When Facebook made its Wall Street debut in May 2012, it was already worth $104 billion. But the stock, despite a ton of hype, was a dud of an initial public offering.
Shares barely budged on the day of the IPO. Concerns about the company's mobile strategy caused investors to flee shortly thereafter.
By early September, Facebook had lost more than half its market value.
Of course, Facebook (FB) has roared back since then and is now America's eighth largest company, with a market capitalization of more than $260 billion.
Related: America's 12 biggest companies now
Highly touted private companies like Uber, Airbnb, Snapchat and Pinterest -- some of the so-called "unicorns" of Silicon Valley -- could have similar growing pains when they go public.
(The unicorn label has been used to describe private companies worth at least $1 billion.)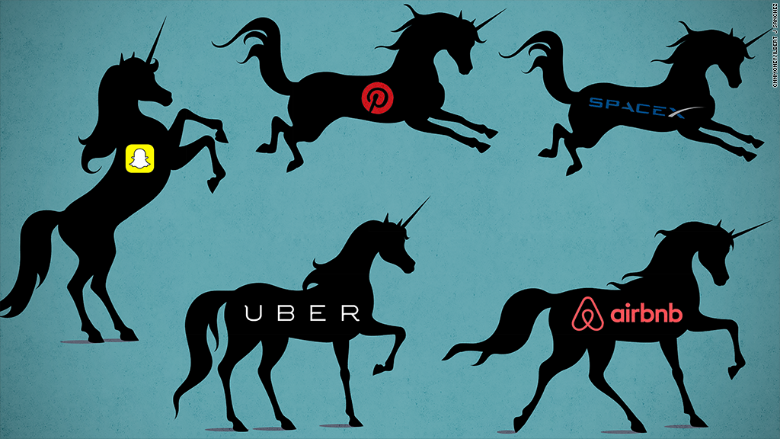 Some experts think these and other private companies are delaying an IPO for as long as humanly possible due to worries about fickle Wall Street investors.
"I meet with a lot of entrepreneurs who have been coached or misled about the risks of being public. There is this irrational fear of the public markets," said Brad Slingerlend, portfolio manager of the Janus Global Technology Fund.
"People worry about their stock being shorted and investors putting them out of business," he added.
Related: Who will get hurt if the startup bubble bursts?
The fears are somewhat justified. Tech companies often get punished for reporting stellar results that fall short of the perfect results analysts expected.
Facebook and Apple (AAPL) dipped after their latest earnings reports, despite posting phenomenal levels of growth.
"Some of these startups have fairly inexperienced management. So there is apprehension about going public," said Max Wolff, chief economist with Manhattan Venture Partners, an investment bank focusing on late-stage private tech companies.
"There is a fear that they are going to be misunderstood and concerns that Wall Street doesn't respect startup culture," he said.
What's more, the struggles Alibaba (BABA) has faced since its huge IPO last year must be giving some startup CEOs pause.
Alibaba is down 35% from its peak price and founder Jack Ma has said that if he could do it all over again, he'd keep Alibaba private.
Staying private forever is probably not an option for Uber and other unicorns though.
Eventually, venture capital investors will want to cash out -- either through an IPO or sale to another company. Both are harder to accomplish when your valuation is already looking frothy.
Related: Uber is the most valuable startup in the world
Uber just raised a new round of financing which values it at $51 billion. That makes Uber worth more than FedEx (FDX) and GM (GM) -- as well as Wall Street darling Netflix (NFLX), the top stock in the S&P 500 this year.
How can Uber possibly live up to those comparisons once it goes public? It will be a challenge for other big unicorns too.
According to venture capital database CB Insights, Chinese smartphone market Xiaomi is worth $46 billion. Airbnb's value is $25.5 billion.
And there are 10 firms worth between $10 billion and $20 billion -- including Snapchat, Tesla (TSLA) CEO Elon Musk's SpaceX, Pinterest, office manager WeWork and cloud storage provider Dropbox.
"It's a Catch-22. If you are a unicorn going public, you may then struggle to grow into your valuation," said Wolff, who refers to the companies with at least a $10 billion valuation as "decacorns."
Related: WeWork faces backlash about lack of breast-pumping rooms
But Slingerlend thinks startups are making a mistake by remaining private for too long.
"When a company hits $100 million in recurring revenue annually, that is adequate. You don't need profits-- just a path to profitability," Slingerlend said.
"Going public is good for employee retention, branding and marketing. And some startups could be worth more as public companies because the market's starved for growth," he added.
Slingerlend makes a good point about the merits of being public -- although $100 million in sales and a lack of profits sort of sounds like the late 1990s all over again.
Still, it's also worth pointing out that for all the worries about short-term volatility, investors do reward long-term success.
Related: Why you need to own the Four Horsemen of Tech
Just look at the performances of Apple, Facebook, Netflix, Google (GOOGL) and Amazon (AMZN).
Wolff agrees that many of the unicorns would probably be better off as public companies at some point. He notes that valuations should be higher in the public markets because there is more liquidity.
Still, convincing some startups to go public may be an uphill battle. Wall Street still has a bad reputation following the 2008 financial crisis. It may simply be cooler to set valuation records as a private company.
"Tech is flying high right now. There is this social prestige for the sector," Wolff said. "So you may lose some pizazz by going public. Going public has been replaced by going unicorn."