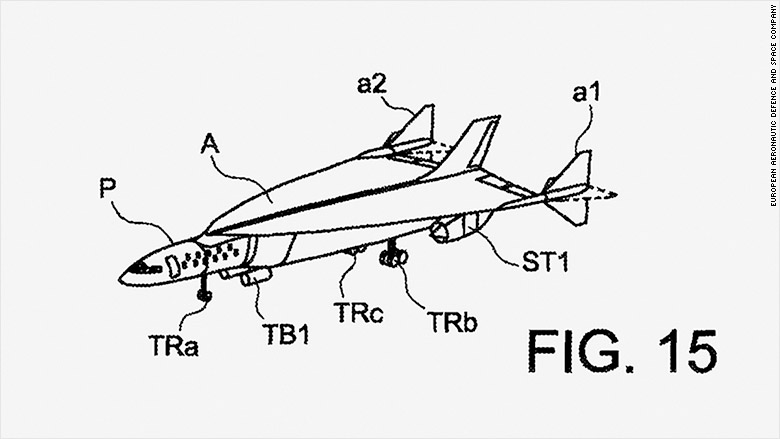 Does an hour and a half flight from New York City to London sound too good to be true?
It may well be, but Airbus filed a patent for a supersonic jet that would attempt to do just that.
For comparison, the Concorde, which was partially built by a company now owned by Airbus, made the flight from NYC to London in 3 and 1/2 hours before it shut down the fights in 2003.
The Airbus patent, which was originally filed in 2010 and granted last month, is for a jet -- called an "ultra rapid air vehicle" -- that would zoom four times faster than the speed of sound.
Airbus corporate communications director James Darcy said the project is still in the research and development phase and may never come to be.
"Airbus Group and its Divisions apply for hundreds of patents every year in order to protect intellectual property," Darcy told CNNMoney on Tuesday. "These patents are often based on R&D concepts and ideas in a very nascent stage of conceptualization, and not every patent progresses to becoming a fully realized technology or product."
He refused to comment further on the patent filing, saying, "[A]t this time, we will not be providing any interviews or further information on this topic."
The patent only lasts for a year and describes a jet that would carry "business travel and VIP passengers." The patent also describes a design that would reduce the noise of the "supersonic bang'" created as the jet breaks the sound barrier.