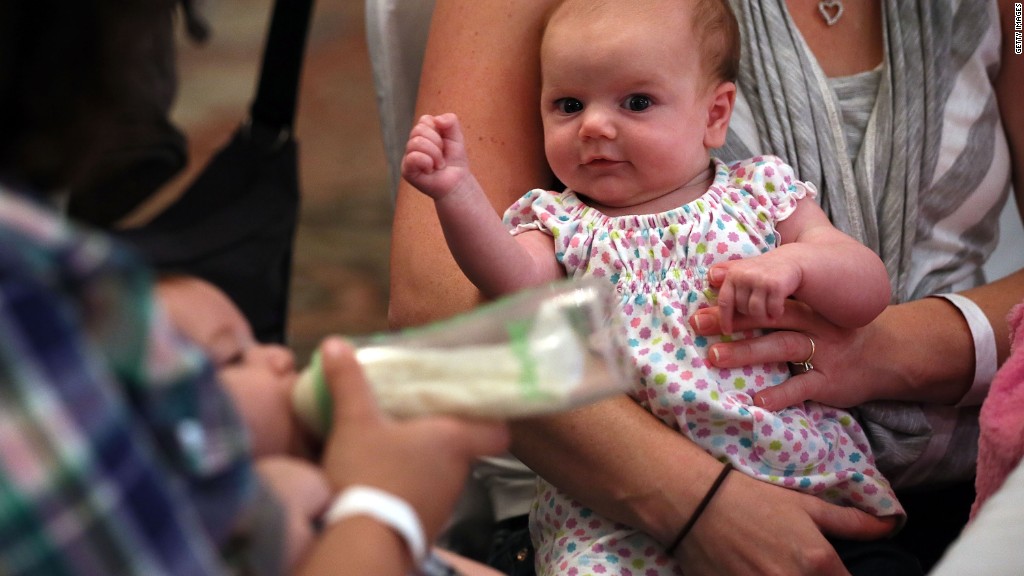 Six months of paid maternity leave. Sound like some country in Europe?
New moms at California-based tech firm Adobe will be able to take half a year of paid leave after the birth of a child.
The software company announced Monday it is increasing its paid time off for birth mothers to 26 weeks. The leave consists of 10 weeks of medical leave and 16 weeks of parental leave.
Primary caregivers, which include new parents through birth, surrogacy, adoption or foster care, will be able to take 16 weeks of paid leave.
The company also increased its leave policy for non-primary caregivers to four weeks at full pay.
Related: A year of paid parental leave is vital, but how likely?
The changes go into effect Nov. 1.
Employees will also now be able to take four weeks of paid leave to take care of a sick family member.
Adobe (ADBE) is the latest tech company to increase its parental benefits. Last week, Netflix (NFLX) and Microsoft announced enhancements to their offerings. New parents at Netflix can take as much time off as they need during the first year of a birth or adoption. And Microsoft (MSFT) is now giving new moms 20 weeks of paid leave and 12 weeks of parental leave.