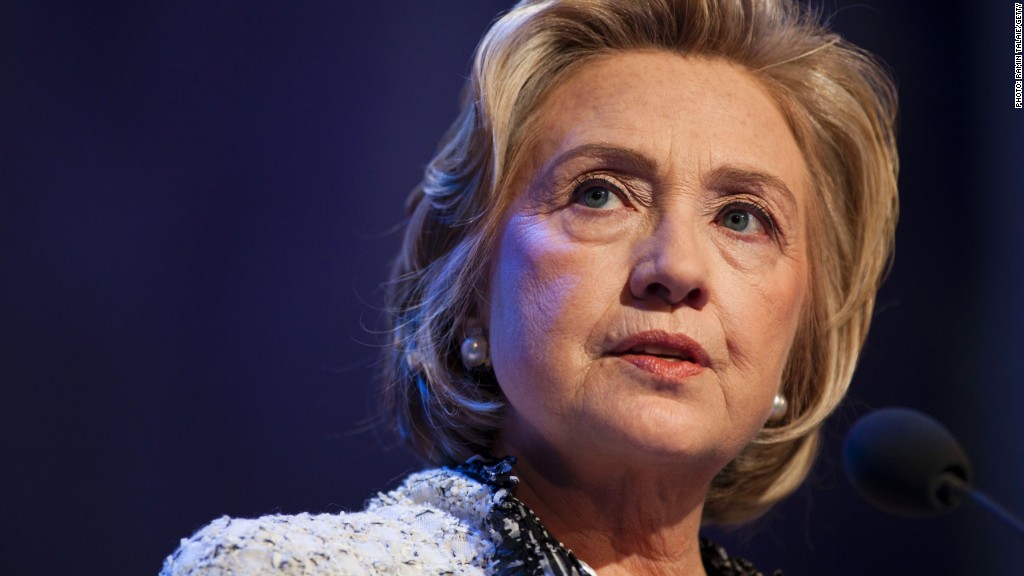 Hillary Clinton unveiled a plan Monday aimed at making college more affordable for everyone.
But a small part of the proposal aims to specifically help former military service members by closing a loophole that the campaign says is used to "prey on veterans."
For-profit colleges have long been accused of using deceptive marketing tactics that specifically target veterans. In fact, about 10% of veterans receiving GI Bill grants to help them fund their college education enroll in for-profit schools, according to a study from the Student Veterans of America.
More broadly, the schools were accused of luring in students in general with false promises of job prospects, and then failing to deliver the education that would qualify them for those jobs.
Related: Hillary Clinton rolls out $350 billion, 10-year college affordability plan
The vast majority of revenue at for-profit schools comes from federal student aid money. So much, that in 1998 the federal government restricted schools from receiving more than 90% of revenue from federal aid. If a school fails to meet the so-called 90/10 rule two years in a row, it risks losing funding from any aid programs.
But money veterans receive in student aid from the GI Bill does not count toward the federal limit. That gives for-profit schools an incentive to target veterans in order to stay below the 90% threshold.
Clinton's proposal would close that loophole, ensuring that those GI Bill funds would be treated like any other federal aid.
Related: Veterans stranded after using GI Bill at defunct for-profit college
Corinthian, a large network of for-profit colleges, was sued by the U.S. government and several states for illegal predatory lending. It has since been fined $30 million for overstating job placement rates for grads, and was forced to sell off or close all of its remaining 100 campuses. And the University of Phoenix is currently being investigated by the Federal Trade Commission for deceptive marketing practices. The University of Phoenix is the largest recipient of federal student aid, getting $3.5 billion during the 2012 school year, according to the Department of Education.
In a lawsuit filed in June, two former University of Phoenix employees allege that they were required to "gain access to military bases surreptitiously" to recruit students. But the school calls those claims "baseless" and "intends to vigorously defend itself against the fictitious allegations," said Mark Brenner, a VP at the school's parent company Apollo Education Group (APOL), in a statement.