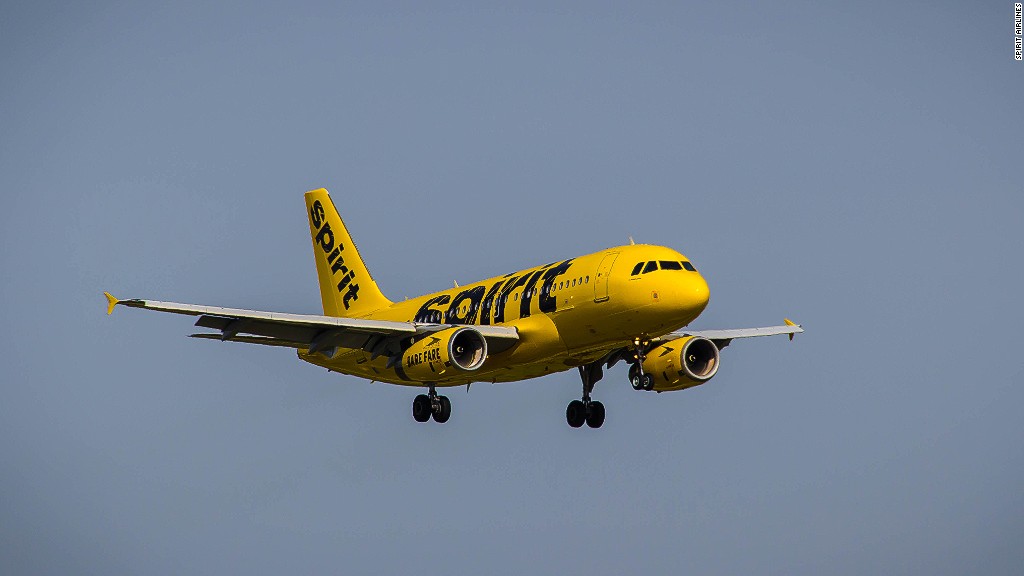 In the first half of 2015, passenger complaints rose 20% despite better overall performance by airlines, the federal government said Tuesday.
Gripes about the cost of flying surged. The number of fliers angered about airfares nearly tripled -- from less than 300 in the first six months of last year to 870 so far this year, according to data from the U.S. Department of Transportation.
The largest number of complaints were the usual annoyances of delays and cancellations. But they numbered more than 3,100 between January and June 2015. That's 15% more than the same period last year.
That increase is despite data that shows 77.7% of flights arrived on time during that period, up from about 74% from last year. Cancellations were also down to 2.2% from 3.1%.
Related: Airlines saved $3.4 billion. You saved 66 cents
(The data does not include delays, cancellations or complaints stemming from United Airlines' headline-making glitch in early July.)
There was also an uptick in concerns about customer service, refunds and advertising for the six-month period.
Transportation department also breaks down the data by airline, giving each a customer happiness rate based on the number of complaints it receives per 100,000 passengers it flies. The higher the number, the grumpier the passengers.
The airline with the worst customer satisfaction record was Spirit Airlines with 11.2. Spirit also had the worst on-time arrival rate for the month of June with 50%, down even further from its 61% in May.
Related: Fliers love JetBlue, loathe Spirit. Wall Street agrees.
Spirit told CNNMoney its performance problems were largely due to a tropical storm that hit Texas that month.
The only other airline with a complaint rate over 3 was Frontier Airlines with a 10.2, up from the airline's 3.5 rate over the same period last year.
The airline with the happiest customers was Southwest. It gets about 1 complaint for every 200,000 customers it flies.