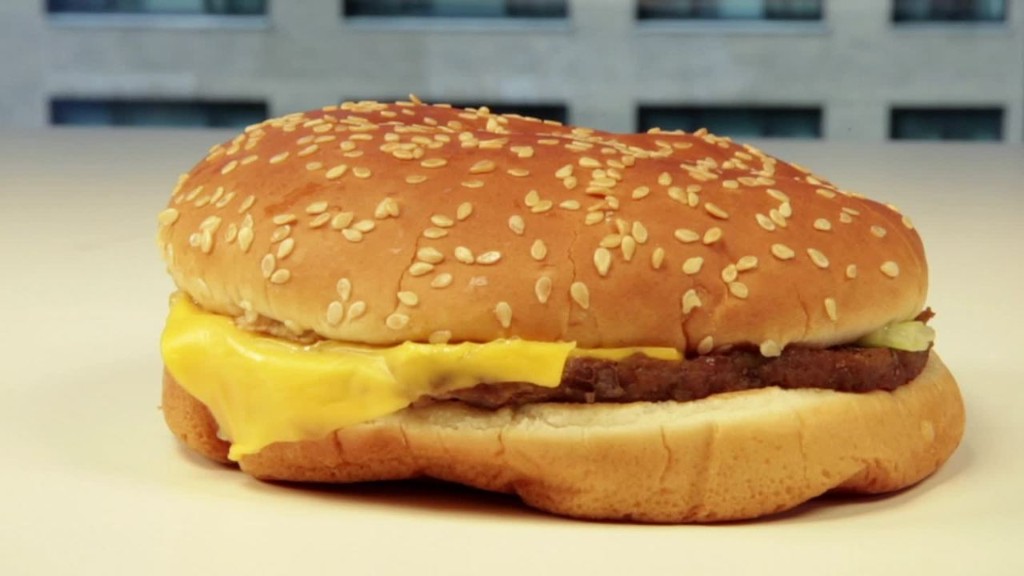 Get'em while they're hot.
Burger King rolled out fiery chicken fries nationwide on Tuesday, using "a marinade of cayenne pepper black pepper and other savory spices that will make your mouth cry."
The new, limited-time offer is a hotter version of the regular chicken fries, which Burger King permanently reintroduced about five months ago after a hiatus of about three years.
The fiery fries, which could cost $2.98 for nine pieces, are available while supplies last.
Burger King says it is responding to fans who demanded a chicken fry renaissance on social media. New menu items have helped Burger King drive sales. The company cited new promotions, restaurant renovations and the chicken fries specifically.
"More than a quarter of taste testers even told us Fiery Chicken Fries were "spicy as $#*!", so when we heard that reaction we knew we had found the perfect level of heat," said Burger King's chief marketing officer Eric Hirschhorn.
Burger King posted a same-store sales gain of nearly 8% last quarter. McDonald's reported a drop of 2% despite similar efforts to launch new offerings.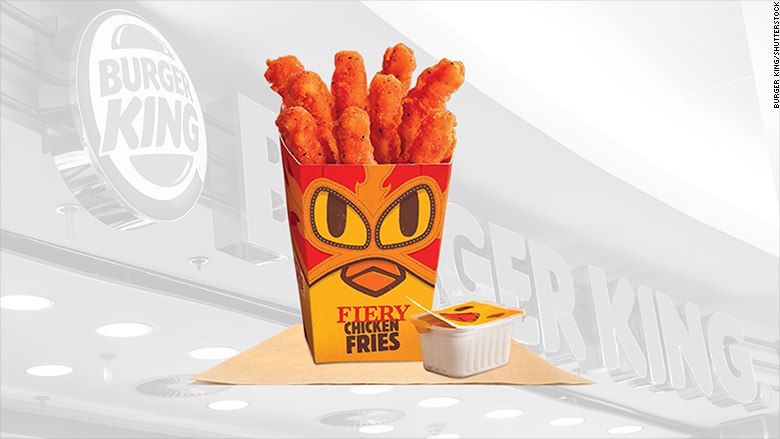 Related: Burger King is winning burger wars thanks to chicken fries