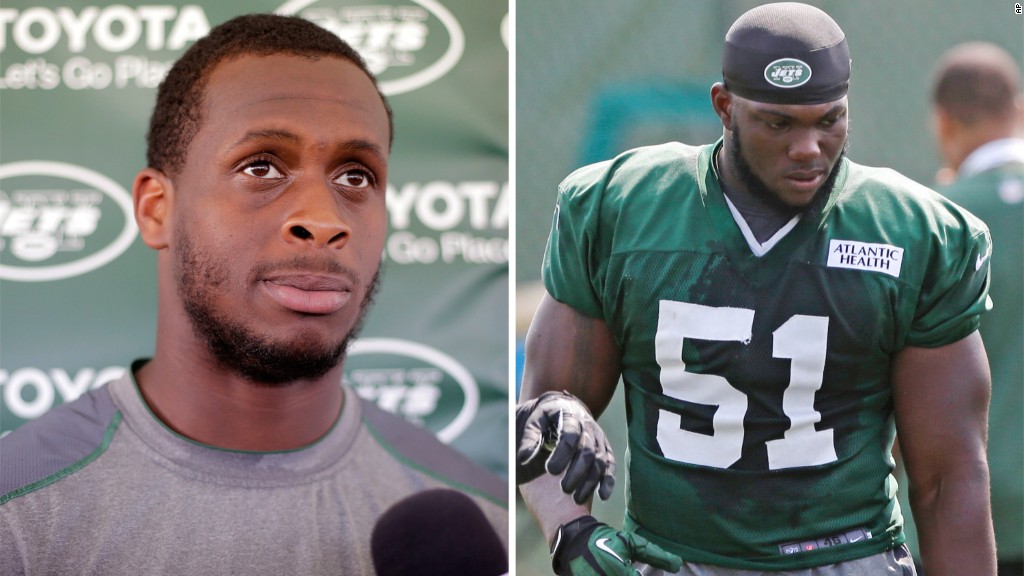 When Jets linebacker IK Enemkpali punched a teammate Tuesday, he cost his team their starting quarterback. He also cost himself $1.8 million.
Enemkpali, a second-year player from Texas, was cut by the Jets immediately after he threw what his coach called a locker room "sucker punch" that broke the jaw of quarterback Geno Smith.
Smith will need surgery and is expected to miss six to ten weeks recovering from the injury. He is due to be paid a base salary of $585,000 this year, plus a $276,000 bonus, according to Spotrac, which tracks athlete contracts. He'll likely remain with the team.
But Enemkpali is out the $510,000 he was due for this season, along with $1.3 million he was due in base salary over the next two seasons.
Contracts are not guaranteed in the NFL so he loses that money. If he finds a new team he'll have to negotiate a new deal, likely from a very weak bargaining position.
Related: 'There was an altercation in the locker room'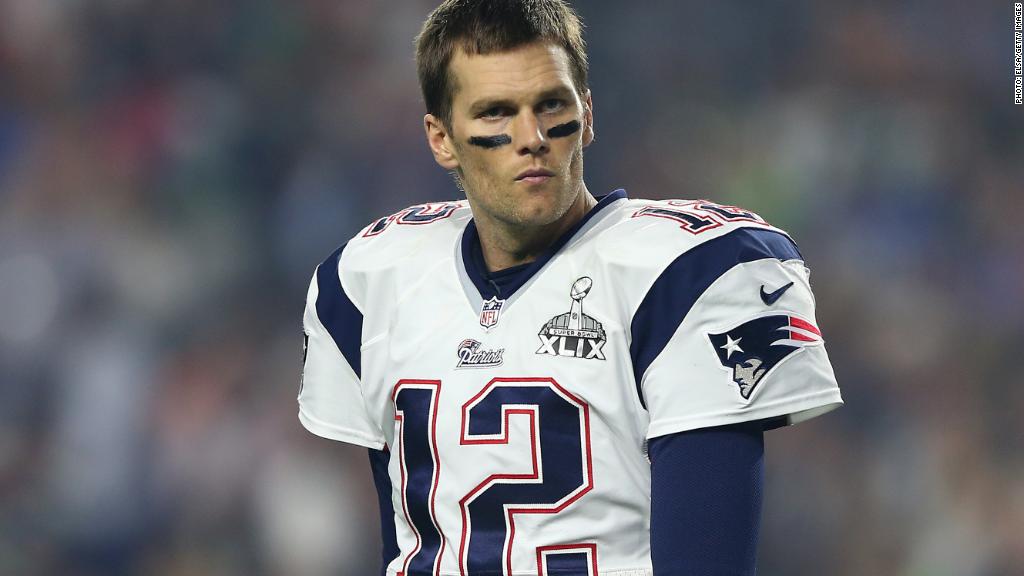 Neither of Smith nor Enemkpali are high paid players.
Last season Ray Rice, a star running back for the Baltimore Ravens, lost $9.5 million he was due in base salary from 2014 through 2016. He was cut by the Ravens and suspended by the NFL after a video surfaced that showed him hitting and knocking out his then-fiancee in an elevator of an Atlantic City casino.
While Rice was reinstated after appealing his suspension, he has yet to reach a deal with another team to play again.