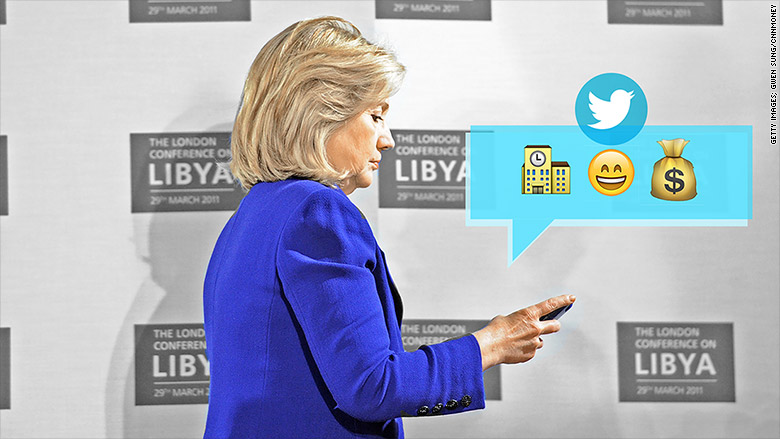 Hillary Clinton's campaign struck a nerve with millennials -- and it wasn't a good one.
After outlining her plan to tackle Americans' mounting student debt, Clinton's presidential campaign team tweeted Wednesday: "How does your student loan debt make you feel? Tell us in 3 emojis or less."
Thousands tweeted back: Some with teary faces and burning money, but others also called the tweet insensitive and saw it as a demeaning attempt to reach out to a younger generation.
"Let's not diminish the thousands upon thousands we're paying back for dozens of years by making our opinions emojis," one Twitter user said.
Some tweeters also called Clinton out for making a lame attempt to connect with younger voters who called it condescending and dropped pop culture references to paint Clinton as a wannabe teen. One user tweeted, "You know what people who went to college can use? Words."
Others still were hung up on grammar:
Her tweet did get people talking about student debt, however, as thousands of users replied to it.
Clinton told the public about her ideas for make college more affordable on Monday. Her $350 billion plan is to increase access to low-interest loans and offer grants as incentives to make debt-free graduation possible.