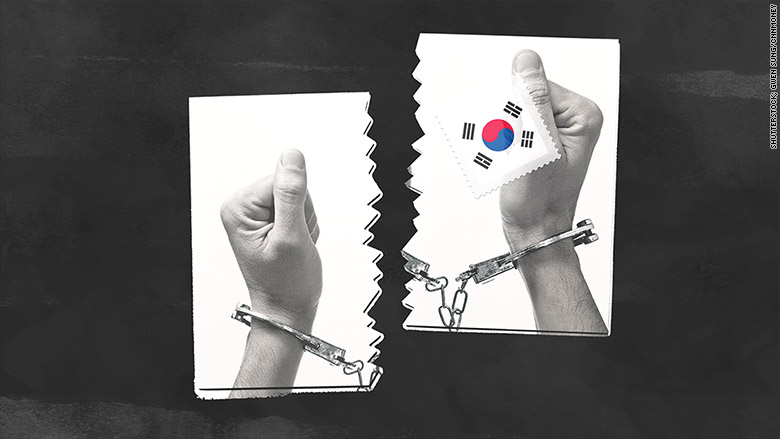 South Korea's government is set to pardon 6,527 convicts and release many of them from prison in an effort to boost the economy.
South Korea's justice minister Kim Hyun-woong made the announcement Thursday. The pardons go into effect Friday.
A key convict that will be released is Chey Tae-won, a famed businessman and chairman of the massive conglomerate SK Group, which has interests in dozens of firms across South Korea.
This will be his second official pardon for financial crimes.
South Korea is known for granting special pardons in honor of major national holidays.
It's believed that releasing Chey early from his four-year prison sentence will help him run his family-owned conglomerate more effectively, negotiate new deals and potentially create new jobs in South Korea.
Chey is one of the richest people in South Korea, with a net worth of $4.4 billion, according to Forbes.
Roughly a dozen other high-profile business leaders are among the convicts receiving pardons.
The government said that many people receiving pardons were convicted of minor crimes and driving offenses. No politicians or violent criminals will receive pardons.
South Korea is also allowing roughly 2,000 construction companies to resume business operations by lifting official suspensions.
South Korea's economy grew by 3.3% last year and is forecast to grow by that same amount in 2015 and 2016. But that's a far cry from earlier boom times when the economy expanded by more than 5% per year.
Chey's SK Group is one of the five biggest conglomerates in South Korea, alongside Samsung Group and Hyundai.
Samsung's leader, Lee Kun-hee, has also received two presidential pardons in the past. He's estimated to be worth over $9 billion, according to Forbes.
"The power that these people have and the enormous amounts of money they deal with lends itself to abuse," explained Michael Breen, an author who has written books and articles about North and South Korea. "We're going to see them getting into trouble legally, getting light sentences and getting presidential pardons. I don't see that changing much."
--CNN's Hyoungjoo Choi, Kathy Novak and Bobin Seo in Seoul contributed to this report.