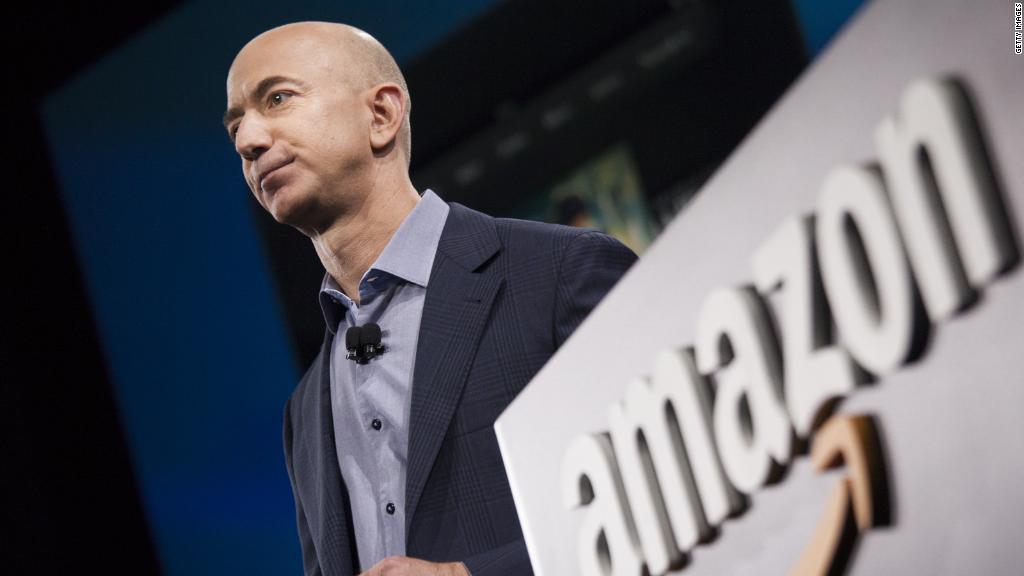 Do a good job - or even a very good job - but get fired anyway.
That's a risk when you work for a company that uses a "stack ranking" performance review system.
It's known as "rank and yank" because managers are supposed to get rid of their lowest-ranked performers every year, even if those performers have done well, just not quite as well as some of their colleagues.
The New York Times reported this weekend that Amazon uses just such a system, one of many management practices the Times described to paint a portrait of a "bruising" workplace at the company.
Specifically, the Times said that Amazon (AMZN) "manages out a pre-determined percentage of its workforce every year."
In an email to CNNMoney, an Amazon spokesman said, "That is not accurate. We would never want good performers to leave." The spokesman would not say more about its employee evaluations.
Some well-known users of rank-and-yank systems in the past, including GE and Microsoft, have abandoned the practice.
But it's still used by an estimated 21% of Fortune 500 and mid-sized global firms, according to CEB, a firm that advises corporations on best practices.
Related: Amazon fights back against accusation of 'brutal' worker treatment
Unsurprisingly, rank-and-yank systems are pretty unpopular with employees.
And there is serious doubt among human resource experts that they're the best way to drive a company's performance.
Essentially they impose a "forced distribution" system on employee performance, according to Nathan Sloan, a principal in Deloitte Consulting's Human Capital Practice.
"If a company is hiring the best of the best out of the best schools, would we say 60% of its employees are average? That's what forced distribution says," Sloan explained.
In other words, stack ranking grades on a curve. You may have done a good job and even accomplished more than you did the year before, but this year someone else may have done just that little bit more.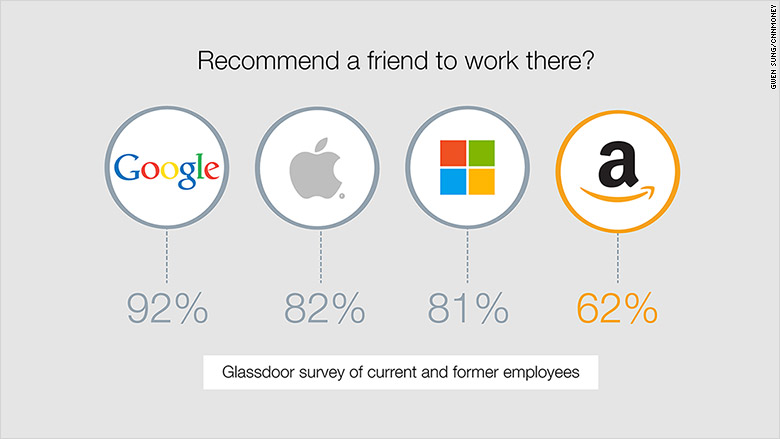 Related: Microsoft kills employee-ranking system
That can be demoralizing to otherwise great employees and it can pit colleagues against each other, even when they're supposed to work collaboratively.
"It may get people's attention focused on where they fit in the ranking rather than on creating long-term value for the customer and the shareholder," said organizational psychologist Liane Davey of Knightsbridge Leadership Solutions.
She described the practice as more of a "Hunger Games" approach to work.
Increasingly, companies are moving away from numeric ratings in evaluations. And some are de-emphasizing annual reviews or ditching them altogether in favor of more frequent and informal evaluations that emphasize more of a mentoring approach.
The idea: By encouraging and coaching good performance and playing to workers' strengths, the feedback will do a better job driving bottom-line results.
"High-potential young employees want regular feedback and career progression advice, not just 'once and done' reviews," according to a 2015 Deloitte study.