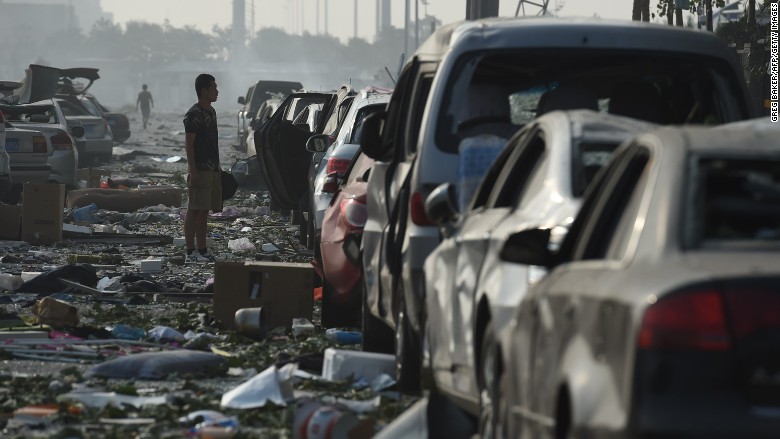 A series of explosions that left hundreds dead and injured in China is about to set off a wave of insurance claims.
While the full impact remains to be seen, initial insurance claims could reach $1.5 billion, according to an estimate by Credit Suisse.
It's been about a week since the explosions rocked the northeastern coastal city of Tianjin, killing at least 114 people -- with many more bodies likely trapped in the rubble. At least 57 people are still missing, according to authorities.
About 90,000 people live within a 5-kilometer radius of the blast site, the China Earthquake Networks Center said.
Chinese insurers across numerous sectors -- property, casualty and life -- will be impacted by the blasts, Credit Suisse analysts wrote in a research note. "Many international insurers will [also] be impacted as they either insure multinationals directly or provide reinsurance coverage to the Chinese insurers."
Related: China's huge factory sector is struggling
Some of China's largest insurance companies have already received hundreds of property, car and employer liability claims, including Ping An, China Pacific and China Life.
Other companies affected by the blast include Korean automaker Hyundai Motor, which has said it suffered about $136 million of damage to 4,000 card parked in the area.