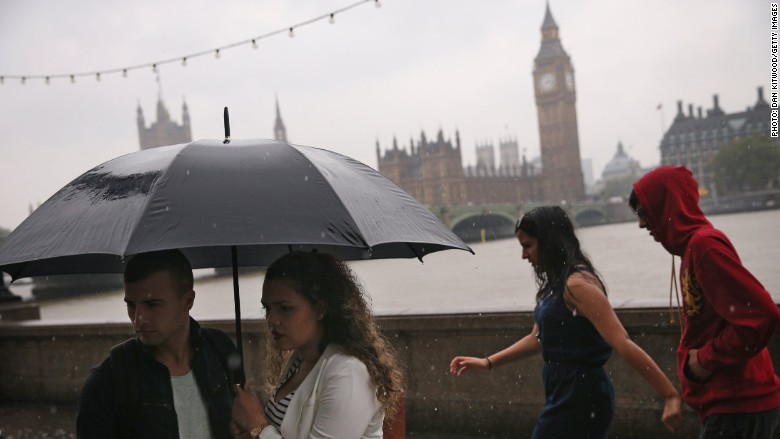 Bummer. The Footsie is now in a correction.
Britain's FTSE 100 benchmark stock index fell to a new seven-month low on Thursday, taking it more than 10% below its record high in April.
That means the U.K. blue chip index has technically entered a correction.
All European markets were down Thursday, following a weak session in Asia. British markets have been hard hit by the market turmoil in China and the oil crash.
That's because the London index is heavily weighted towards mining and resource companies, which have been hit by the slowdown in commodities demand.
Related: Why China scares investors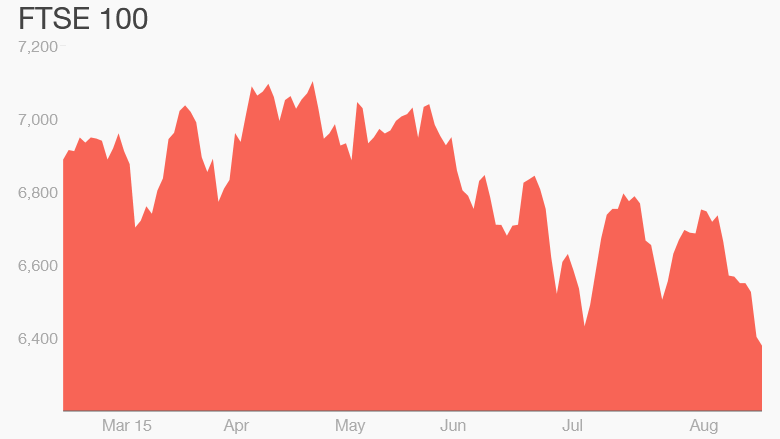 Shares in Anglo American (AAUKF) have fallen 38% this year, while Rio Tinto (RIO) and Glencore (GLCNF) have fallen by 21% and 45% respectively.
Oil companies have also taken a hit: Royal Dutch Shell (RDSA) is down 22%, and BP (BP) 11% so far this year.
The FTSE 100 has now lost nearly 3% so far in 2015.
The international nature of the companies in the index means its performance is not always an accurate reflection of the British economy. Indeed, UK GDP is still expected to grow by about 2.6% this year.
But inflation remains extremely low -- it was just 0.1% in July and 0% in June -- and growth will suffer if there's a global slowdown.
Investors have been nervous about China and the uncertainty surrounding when the Federal Reserve might raise official U.S. interest rates for the first time in almost a decade.