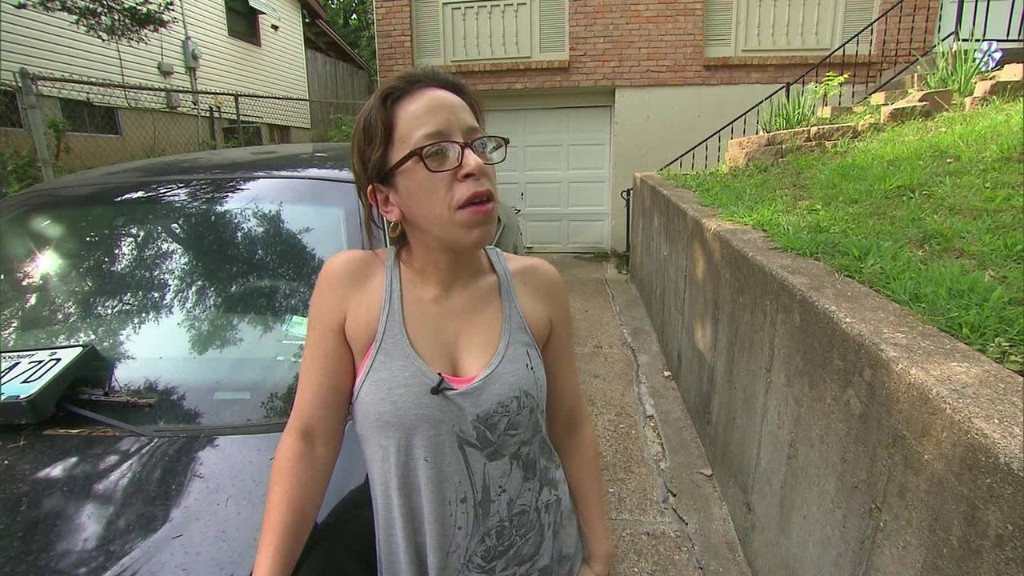 As tensions remain high in the controversy-stricken city of Ferguson, residents now have one less thing to worry about: They will no longer face time behind bars if they can't afford tickets for minor offenses.
On Monday, Ferguson's new municipal court judge Donald McCullin, announced "sweeping changes" to the city's court system. Under his new order, the court will withdraw all arrest warrants issued before Dec. 31, 2014 and give those people new court dates where they can apply for payment plans, community service and reduced fines to settle their tickets (which won't be erased).
"These changes should continue the process of restoring confidence in the Court, alleviating fears of the consequences of appearing in Court, and giving many residents a fresh start," Judge McCullin said in a statement.
Related: Ferguson still pumping out arrest warrants
The order comes after a March report from the Department of Justice slammed the Ferguson municipal court's use of arrest warrants as a way to get people to pay up after missing court hearings or failing to pay their fines in time.
Many residents said they had become trapped in a vicious cycle of tickets and fines that was impossible to break free from and lived in constant fear of getting arrested. As of the end of 2014, around 16,000 people had warrants out for their arrest in Ferguson. And a recent CNNMoney investigation found that the city had issued more than 2,300 new arrest warrants through June of this year, while thousands of old warrants continued to haunt people.
Earlier this month, Ferguson's mayor told CNN that the city had already made significant changes, like reduced court fines, and that a mass cancellation of warrants was unlikely. But critics argued that much bigger changes, including the elimination of old warrants, were needed for the city to truly reckon with its past.
Related: Traffic tickets land pastor, student, single mom behind bars
Ferguson resident Veronica Ortega is one of many people who will benefit from Monday's news. She has had an arrest warrant hanging over her head for nearly three years -- all because of an unpaid ticket she received for an old car she had parked in her driveway. She couldn't afford the $102 fine, and she says an arrest warrant was issued when she missed the payment deadline.
The judge's decision means she can put the ticket behind her.
"It's about time," she said.
Related: Is Ferguson really changing its ways?
And now she finally has the money to go to court and pay the debt. Soon after Ortega was highlighted in CNNMoney's investigation and a segment on Anderson Cooper 360, she says she was contacted by a good samaritan on Facebook who sent her all the money she needed to clear the ticket. She plans to pay the fine in coming days.
"Can you believe that a stranger -- a man I never met -- [gave] me the money for that ticket?" said Ortega. "I didn't expect that in a million years."
But the judge's order won't wipe out any of the thousands of arrest warrants issued this year. In an analysis of two months' worth of warrants from 2015, CNNMoney found that the vast majority also stemmed from minor offenses -- ranging from speeding tickets to loud music and overgrown yards.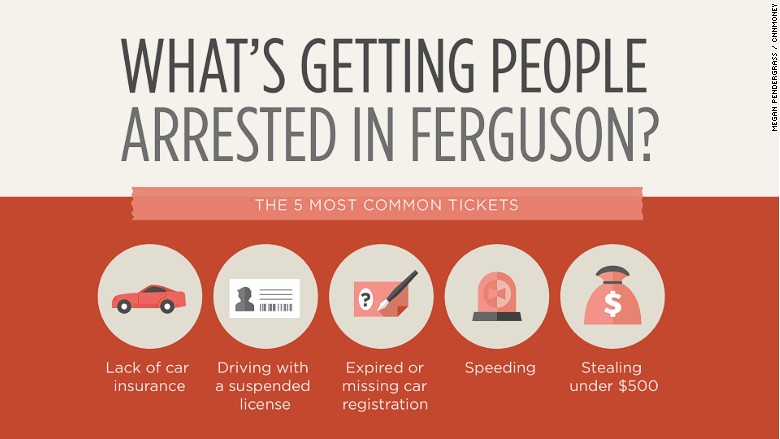 The judge's new orders will keep those people from facing jail time, however, with McCullin dictating that people should not be held behind bars for warrants issued for minor traffic violations. Instead they should be given a new court date.
Thomas Harvey, co-founder of legal advocacy group Arch City Defenders, has been calling for this kind of court reform for the past year. While he says that these are "the right changes," he questioned how long they will last since they could be reversed by a future judge.
"Why did it take until August?" he said. "And why should anyone whose life has been destroyed by these courts have faith that they will now, after 50 years, start doing the right thing?"